After releasing the first iOS 10 beta last month, Apple went ahead and released the iOS 10 beta 2 today. The beta build is now available at the company's Developers Program site for all the members. Yes, you need a membership for it that costs $99 per year and lets you download all the Apple betas for one year. But what if you want to install iOS 10 beta 2 free?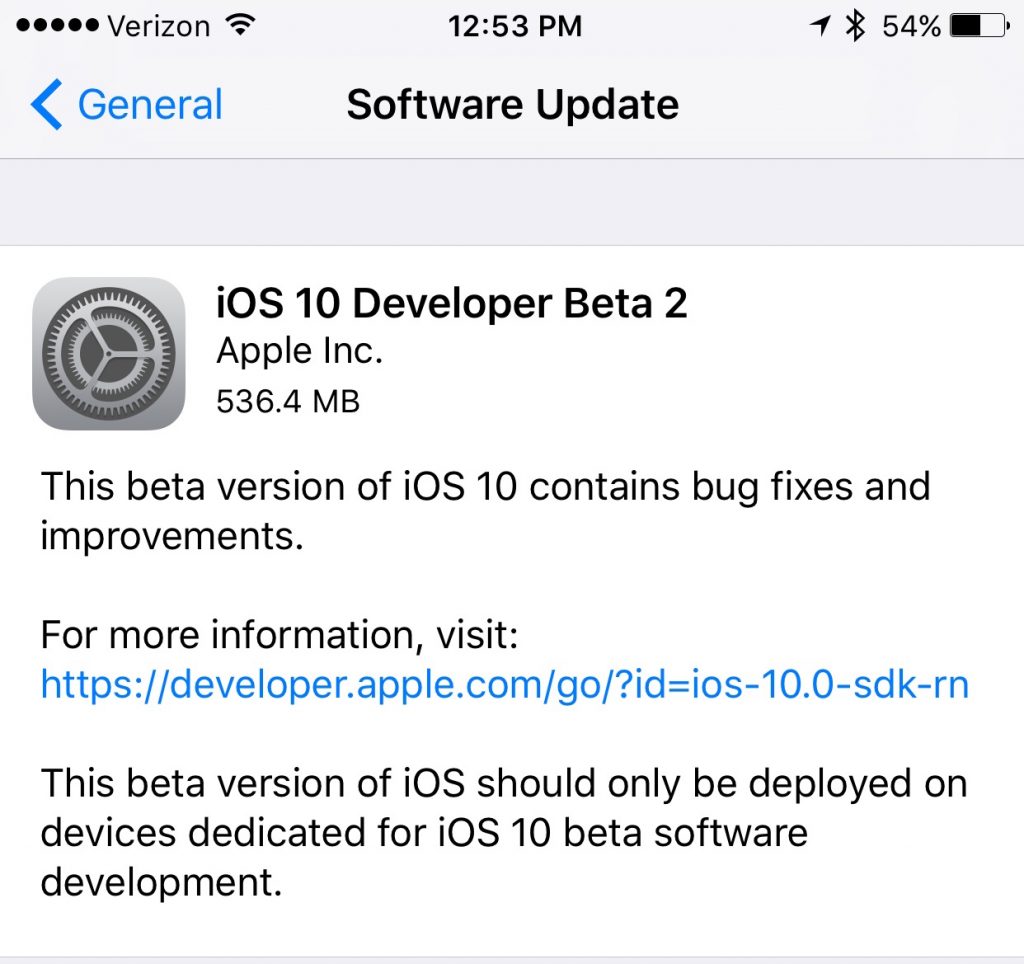 For all those who do not want to pay for the Apple Developers Program membership, Apple will be releasing iOS 10 public betas later this month. But if you are impatient and want to try out the second iOS 10 beta right now, then there's a solution for that too. You will have to download iOS 10 beta 2 configuration profile and install it on your iOS device.
Of course this is not the correct way, but it does work. NewsiOS10.com has provided a full tutorial for how to download and install iOS 10 beta 2 using OTA configuration profile. You can check it out and use that method for updating to the latest beta version of iOS 10. In case you do not find the new beta exciting enough, you can easily downgrade from iOS 10 to iOS 9.3.2.
In the meantime, Pangu has already demonstrated the iOS 10 jailbreak and is expected to release the iOS 9.3.2 jailbreak within this month. Stay tuned and we'll let you know about the latest happenings.