iOS 10 is here for your iPhones, iPad devices, and iPod touch, and if you don't know how to update your mobile device to the latest OS, we recommend that you read out the guide on how to perform a clean iOS 10 installation. You can opt for an OTA update, but it isn't the best course of action because it causes performance and battery drain issues in the long run, which is something that you're looking to avoid at all costs. If iOS 10 isn't giving you the battery life that you deserve, here are some very helpful tips that will help you to get rid of iOS 10 battery drain issue.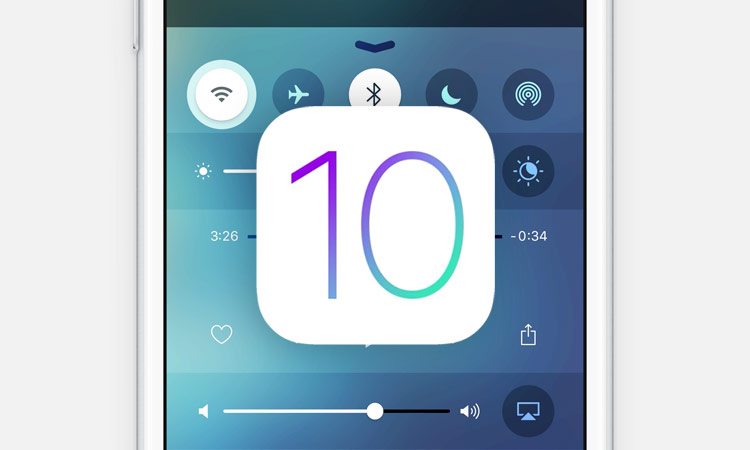 1. Embrace the use of Night Shift
Night Shift has been added in the newer updates of Apple's mobile OS, and while it is not guaranteed to solve battery life issues, enabling it might allow you to save some percentage points. If you want to enable Night Shift, head to Settings > Display & Brightness > Night Shift and enable it.
2. Reset all settings to their original state: Here is how to do that?
Somewhere down the road, you might have fiddled with your iPhone's settings that is wreaking havoc on your battery life experience. It is not the best course of action, but it will help you to nail the right culprit and allow you to enjoy better battery performance on an iOS 10 running device. Resetting all settings to their original state is not going to mess with the user data, so you have nothing to worry about. To reset all existing settings, head down to Settings > General > Reset > Reset All Settings.
3. Did you perform a clean iOS 10 installation on your device? If not, then that could be causing the issue
Though updating your device to iOS 10 using the OTA method is one of the simplest ways you'll ever experience, following a couple of steps will actually be beneficial for your iPhone, iPad or iPod touch because it will give them a clean slate, resulting in better performance and higher battery life. However, before you get down to performing a clean installation on your device, here are some things that you should keep in mind. We have included all the necessary IPSW links for your device, so make sure that you download the correct one.
Before you proceed, back up everything on your device because this process will clean up everything on your phone. The clean installation will wipe everything off your iPhone, iPad, and iPod touch to increase performance and battery life so the backup is made just in case you make a wrong step during the entire process. (Read: how to backup iPhone to iCloud)
4. Disable iCloud Keychain
Toggling iCloud Keychain off has sometimes been found to remedy the solution if your core objective is to enjoy higher battery timings on your iOS 10 running iPhone, iPad, or iPod touch. To disable this, head to Settings > iCloud > Keychain and toggle iCloud Keychain On or off.
5. Embrace the use of Low Power Mode
Low Power Mode is beneficial for iPhone, iPad and iPod touch users, especially when you have a few percentage points of battery life remaining. However, the drawback to enabling this is that it will limit things like network connectivity and disable anything that uses excessive battery life and is not considered a core element to the operation of the mobile device. Only enable this feature when you know what limitations you will be encountering. When Lower Power Mode has been enabled, you'll have to carry out some manual operations such as fetching email by yourself rather than the system doing it for you. To enable Low Power Model, head to Settings > Battery and toggle on Low Power Mode.
6. Switch off Raise to Wake
Raise to Wake is a brand new feature that ups the iPhone's display when the device detects that it has been moved from a stationary flat position to one where it could potentially be used. When you disable this feature, which most of you will since it does not sound very handy to us, you'll be able to experience better battery life. To disable Raise to Wake, head down to Settings > Display & Brightness and then toggle Raise to Wake off.
7. Location Services could be the primary culprit
Location Services are often the biggest battery consuming elements of a mobile device, and if you absolutely have no use for them, then you will see the difference of battery life it grants you when you disable them. To disable Location Services, head to Settings > Privacy > Location Services to view exactly which apps are set to be able to access the device's location. You can view each app individually and disable the one that you feel you will no longer need to access your phone's location.
8. Look carefully at battery draining apps
There are lots of apps installed on an iOS 10 running iPhone, iPad or iPod touch device. While some of them were pre-installed, others were downloaded from Apple's App Store. Regardless, your primary objective is to find out which ones are the main reason that your mobile device is giving you so much trouble in the battery department. To find out, head to Settings > Battery on the device itself to find out exactly which apps are using most of your battery.
If you have Facebook installed on your iPhone, iPad or iPod touch, majority of the times, it will be this or social network apps that are leaching the life out of your battery. If you have Pokémon GO running on your iPhone, iPad or iPod touch, then that could be another app that's harming the total battery timing. In any case, you should keep a close watch on these apps.
9. A good-old fashioned hard reboot is all it takes
When everything else fails, a reboot is an equalizer to all problems that you're experiencing on your device that's running iOS 10, especially battery life. If you want to know the steps required to hard boot an iPhone, iPad, or iPod touch, they have been listed below:
Press and hold both the Power button and the Home/Touch ID button of the device together. To hard reboot the OS, you'll have to down both buttons simultaneously for a minimum of 10 seconds.
When the screen of the device goes black, or white (this will depend on the actual color model that you purchased), and the Apple logo appears, release both buttons.
To be honest, there's no exact way to tell which program is linked to you experiencing terrible battery life on an iPhone, iPad or iPod touch that's running iOS 10. If you're running an older version of the three devices, then chances are the lithium ion battery has lost most of its charge. In any case, the above-listed fixes have been given to assist you so tell us which ones worked for you and which ones didn't.