If you have been waiting for stable iOS build, we've good news! Apple has finally released the stable version of iOS 10.3. After seven beta versions, it looks like the official iOS 10.3 is after all stable. iOS 10.3 brings with it a host of new features, including a new modern file system. While the upgrade to iOS 10.3 itself is very slow, once upgraded, you will see that the iOS 10.3 is much faster and snappier. Why, you ask? Read on!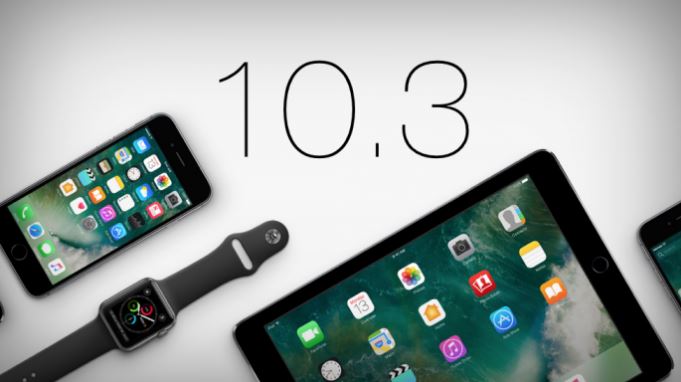 New File System – APFS
The Apple File System (APFS) is the next-generation file system designed to scale from an Apple Watch to a Mac Pro. APFS's predecessor – Hierarchical File System – was more suitable for hard disks. Specifically optimized for Flash/SSD storage, the APFS is engineered with encryption as a primary feature. Apple had announced APFS at the Worldwide Developers Conference last year. The new file system is designed to be low on latency with faster read and write times and will make the OS feel faster. APFS also supports snapshots, which will go a long way in easing the process of file restoration on Apple devices.
Siri Enhancements
Siri – the intelligent personal assistant and knowledge navigator that uses the natural language user interface to answer questions and make recommendations – is receiving some enhancements as part of iOS 10.3 upgrade. Siri on iOS 10.3 can check the car fuel level and turn on the lights for you. It can provide answers to cricket scores and stats straight from ICC tournaments and Indian Premier League (IPL). Using Payments app, Siri on iOS 10.3 will also support checking the status of the bill.
Goodies for App Developers
App Developers will be really happy about the iOS 10.3 upgrade. With iOS 10.3, developers will now be able to respond to customer reviews and seamlessly update app icons. One of the most useful features to the developers would be the ability to update app icons -including making minor changes to the look and feel of the icon – anytime without going through the hassle of submitting an update.
32-bit Apps Support to end
Apps designed in 32-bit will cease to function in future versions of iOS. As of now, with iOS 10.3, when you try to open an app you get a message that says – "This app will not work with future versions of iOS. The developer of this app needs to update it to improve its compatibility."
Find your AirPods easily
AirPods are small and it's difficult to find them when misplaced. iOS 10.3 brings in the ability to find your missing AirPods. With Find My iPhone app, you can direct AirPods to "make some noise". The app will also show where the device is located on the map, provided it's connected to the iOS device.
Modified animations to improve speed
The Cupertino company has adjusted app animations, or to be more accurate 'tweaked' them for the better. Apple engineer Renaud Lienhart says – "iOS 10.3 feels 'snappier' because many animations were slightly tweaked & shortened, for the better".
WiFi Calling on iCloud Devices
With iOS 10.3, you can make and receive Wi-Fi calls through iCloud connected devices. The new upgrade eliminates the need to route the calls through your phone. Wi-Fi calling can be turned on by heading to Settings -> Phone -> Wi-Fi Calling. To control the devices for Wi-Fi calling, head to Settings -> Phone -> Calls on Other Devices -> Toggle.