Intex has released a new smartphone targeting its female customers. Priced at Rs. 7,690, the phone is named the Intex Aqua Glam. Based on the company's press-release, the mobile is studded with 'Sarvosky Chrystal stones' (we think it's Swarovski Crystal stone). With its glamorous glass back, the phone comes in Champagne and Pink colors.
The highlight of the smartphone is that it comes pre-loaded with girl-centric programs, like the MakeUp program that provides ideas on cosmetic colors, make-up simulations and makeover effects. Another is the Sanjeev Kapoor Recipes program, which keeps the user updated with the most recent recipes.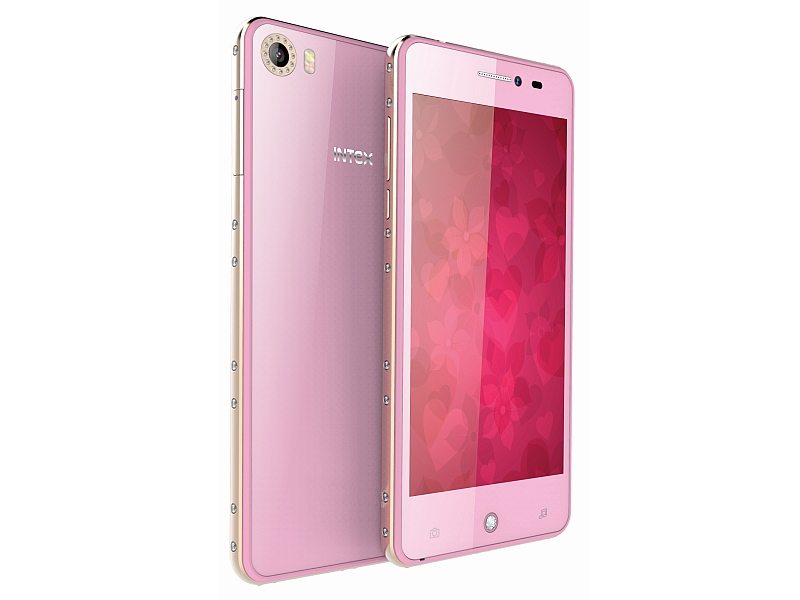 The Intex Aqua Glam boasts a 4.7-inch High Definition IPS (720 x 1280) screen, and is powered by a quad-core 1.3GHz processor. With the latest Android 5.1 Lollipop, the phone features 1GB of RAM, 8GB of expandable storage (up to 32GB), and a 1,850 mAh Li-Ion battery. The company claims up to 6.30 hours of talk-time and up to 180 hours of standby time.
The Aqua Glam offers an 8 megapixel auto-focus primary snapper with LED flash, along with same 8-megapixel front-facing shooter for video chat and selfies. It comes with several pre-loaded camera attributes, like face beauty mode, gesture capture, voice capture, panorama, motion tracker mode, etc. As for connectivity, it offers Wi-Fi, GPS, Bluetooth, and 2G/3G. The phone also supports dual-SIM functionality.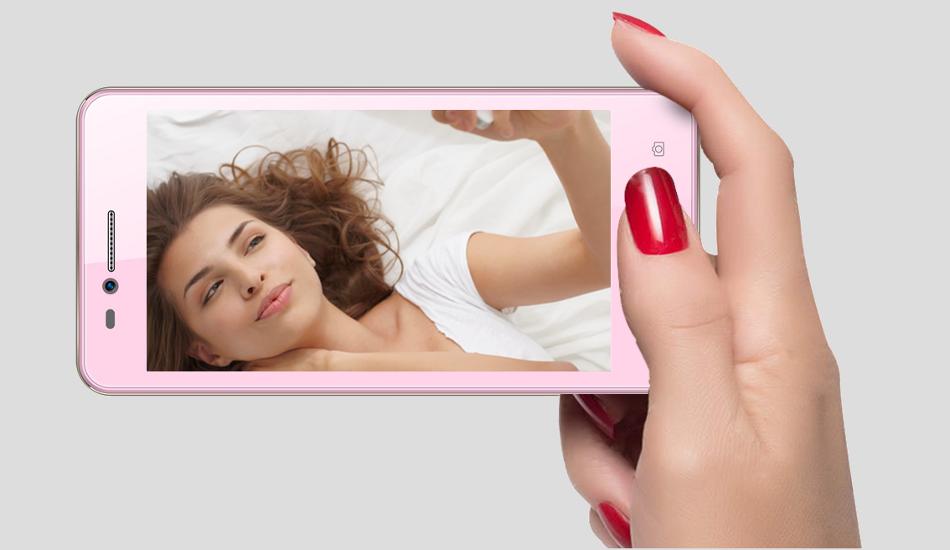 Sanjay Kumar Kalirona, mobile business head for Intex Technologies said:
Stylish design and valiant features always go hand in hand at Intex. With the specially designed Aqua Glam, we are targeting the urban woman of today and leveraging the opportunity to empower her with a device that is handy and its practical features help strike a work-life balance.