Indian mobile maker Intex will be announcing its new smartphone, dubbed Aqua Fish, powered by Sailfish OS 2.0 tomorrow at Mobile World Congress Shanghai. The new Intex phone will be world's first handset to run version 2.0 of the operating system, which is developed by the Jolla.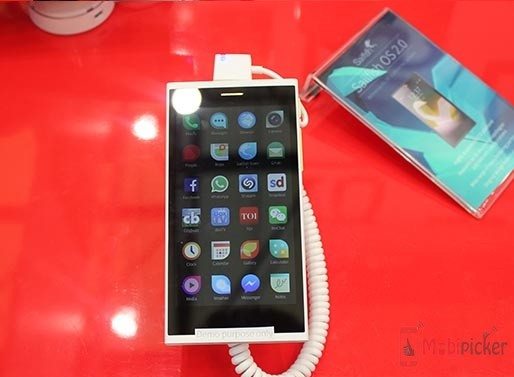 Intex Aqua Fish will be launched in India in coming months at the price tag of Rs. 15,000. It is also anticipated that Indian brand may consider the Russia as next country to release the handset.
Specs-wise, it is only revealed that phone will have 4G LTE support and a Qualcomm's Snapdragon 600 chipset. Coming to Sailfish OS 2.0, the new version packs a number of new attributes and improvements over its predecessor, including enhanced user interface, Intel support, improved multi-tasking and more.
We will report all the details as soon as company will showcase the Intex Aqua Fish at tomorrow's event. Stay tuned.