Remember the gossips that Korean company's next flagship Galaxy S7 is being tested with its custom Exynos, as well as Qualcomm chipsets? Well, based on a report from a well-versed business insider who posted (via @kjuma) some leaked important docs revealing that Samsung is truly toying about having a Snapdragon 820 version of the S7.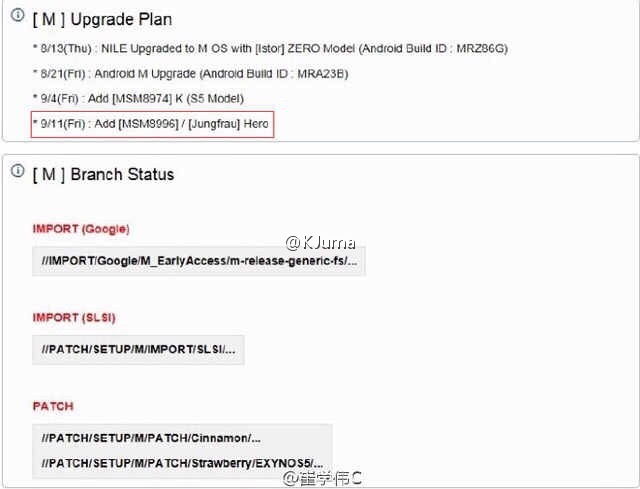 Codenamed "Jungfrau," the Galaxy S7 might manage a month or two more rapid development as opposed to Galaxy S6, courtesy of an improved project management procedure, dubbed "Agile." This may well jibe with all the preceding rumors that Galaxy S7 will be ready in the second half of the year, though it may not just reach the shelves in time for Christmas, but instead be declared earlier than normal.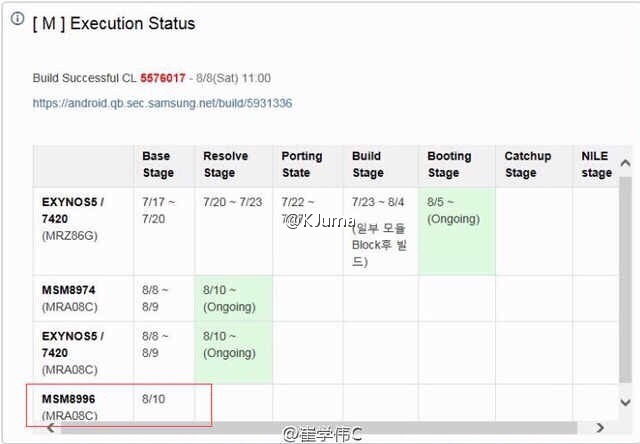 Regardless, turning back to the leaked Samsung documents, these are for the internal Android M upgrade program, and on one we can certainly begin to see the codename Jungfrau used combined with the "hero" apparatus notation, while on another the Galaxy S7 Jungfrau is recorded with a Qualcomm MSM8996 variation, which will be the internal codename of none other but Snapdragon 820. The bottom line is, Samsung might really be examining Galaxy S7 with both a new Exynos, along with the coming Snapdragon scorcher, while the Android M upgrade work has clearly been greenlit, also, so we might really see a sped-up development scenario for Samsung's next main device.