Intel Kaby Lake – the codename for the successor to the Skylake microarchitecture developed by Israeli team – was announced on 30th August 2016. Kaby Lake was fabricated using 14nm FinFET technology and featured faster CPU clock speeds, clock speed changes and higher Turbo frequencies. Kaby Lake's noticeable improvement came in the form of a new graphics architecture to improve performance in 3D graphics and 4K video playback.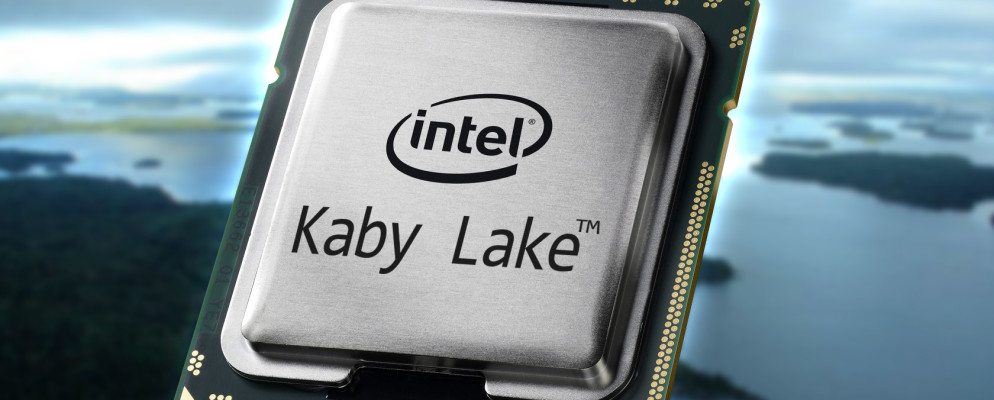 So far, Intel has seen success with Kaby Lake. And now, latest reports have provided info about Intel's 8th generation processors – codenamed Coffee Lake – which will make their arrival in 2018. Coffee Lake is also based on power-efficient advanced 14nm technology node. The processor is expected to come in 4 variants – Coffee Lake-U, Coffee Lake-X, Coffee Lake-S, Coffee Lake-H. All these variants have specs to suit the requirements of performance-hungry applications and other mainstream applications. Coffee Lake lineup of CPUs will remain in 14nm process, and not 10nm process as speculated earlier
Coffee Lake 2018 CPU Lineup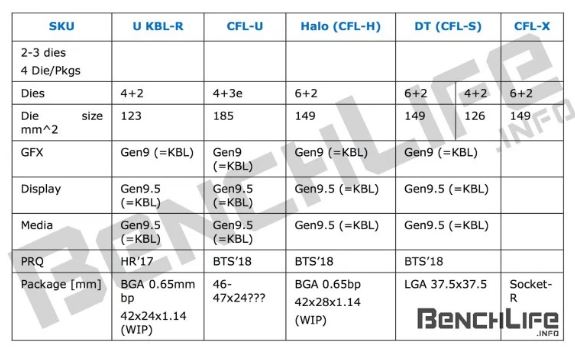 Coffee Lake lineup will usher in the first 6-core processors for the mainstream platform. Skylake-X and Kaby Lake-X will launch simultaneously in the second half of 2017. The update to Kaby Lake-X, which features 4 cores – will be the Coffee Lake-X, expected to arrive in 2018 in 6+2 die configuration, measuring 149 mm square. The Coffee Lake-S series will have two variants, one with 6+2 die config, with die size 149 mm square and the other with 4+2 die config, with 126 mm square. These variants are expected to launch in February 2018.
Coffee Lake-H is mainly for mobility and laptop applications. The processor comes in the form of 6+2 cores, meaning it has GT2 graphics and six cores. The size is similar to Coffee Lake-X and will likely clock at similar speeds. Coffee Lake-U series is also expected to arrive in early 2018 and will be based on 14nm process. These are ultra-low power processors and will come with 4-core variants with GT3e graphics. With 128MB of eDRAM, you can expect to have a faster bandwidth for speeding up graphics processing. As you can see from the image above, the die size is large – at 185 mm square.
More about Coffee Lake-S and Coffee Lake-H
Coffee Lake-S and Lake-H will support DDR4-2400 MHz memory in dual channel mode, plus support for DP 1.2 to HDMI 2.0 and HDCP 2.2 connectivity. For discrete graphics, there are several x16 PCI-e Gen 3.0 lanes.
While 2018 may seem like a long wait, it's definitely worth the performance enhancements and power efficiency Coffee Lake lineup is expected to bring in.