Awaiting fanboys have finally managed to get a sneak peek into the latest Intel desktop roadmap — courtesy a leaked document that shows two new forthcoming processor generations from the US-based chip giant looming on the horizon.

According to the leaked roadmap first covered by Benchlife, Intel plans to introduce three generation of processors during 2016-17 including the currently available Skylake which will soon be replaced by the 14nm Kaby Lake, as well as its follow-up 10nm Cannonlake that's scheduled to hit the consumer market sometime in 2017.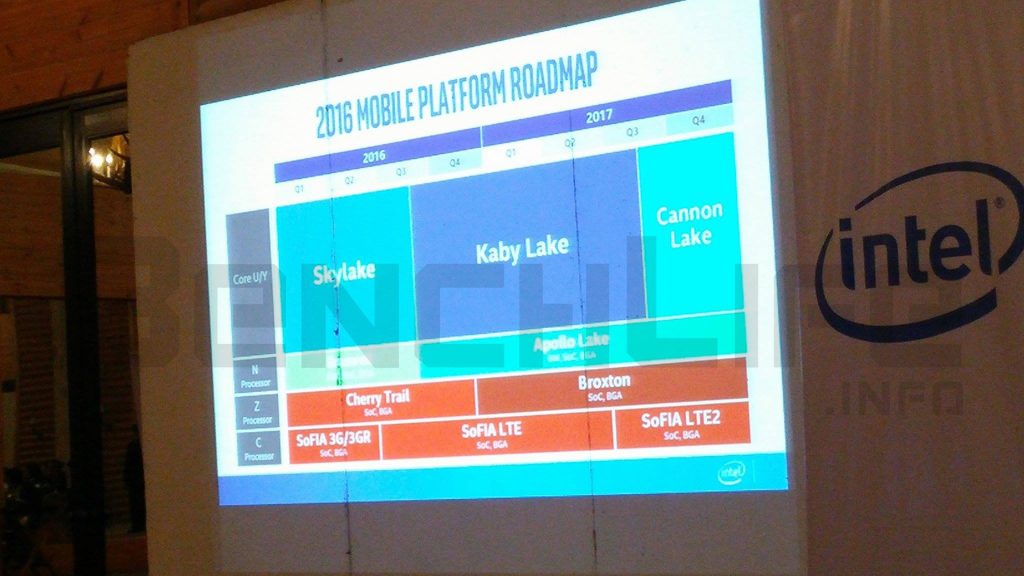 As of today, Intel is maintaining a massive lineup of Skylake chips targeted at the consumer market worldwide. Later in 2016, the company will expand the lineup to the workstation, enterprises, and high-end desktop markets where it has always played a dominant role with little or no competition.
The leaked roadmap also highlights Intel's ongoing efforts to refresh its processor lineup as early as the third quarter of 2016. If the company succeeds in that goal, it will mark the debut of Kaby Lake – the seventh-generation Intel processor.
Meanwhile, Intel seems to be hopeful that its mobile chips will be ready by Q3 2016 and will pave their ways into an array of mobility solutions such as Notebooks, Ultrabooks and hybrid tablet/PCs.
Both the mobility and desktop variants of Kaby Lake will flaunt several SKUs, including key lineups like Kaby Lake H, Kaby Lake S, Kaby Lake U, and Kaby Lake Y chips.