PC Gaming Show is set to return this year in just about 35 days from now. This year's PC Gaming Show is powered by Intel. The third annual event for PC gaming at E3 returns this year as part of the official E3 conference schedule. PC Gaming Show 2017 will take place live from The Theatre at Ace Hotel in Los Angeles on Monday, June 12 at 10am PDT. With Intel being the headline sponsor, expect to see some exciting announcements at the PC Gaming Show this year!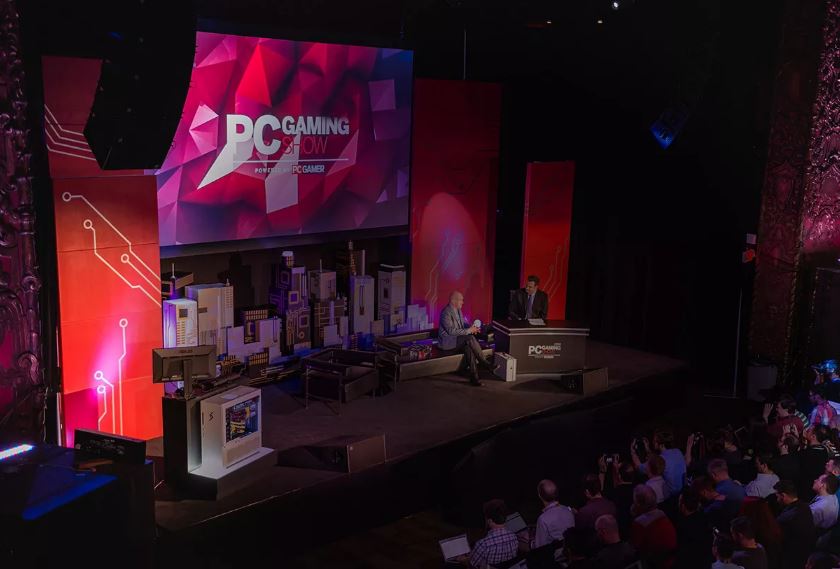 Intel X299 HEDT Platform with Kaby Lake to be unveiled at PC Gaming Show
PCGamer and Intel will be hosting this year's PC Gaming Show. Intel X299 NDA ends on June 12th and the market availability starts from June 26th. There are high chances that Kaby Lake X and Skylake X processors would be unveiled the same day, even though their availability is planned for a later date.
Intel Kaby Lake X, being a new entry into the HEDT space, comes in two processor variants – the Core i7 7740K and Core i5 7640K. Both are expected to be available under US $400. Intel Skylake X family will feature 5 SKUs including 12-core, 10-core, 8-core and a 6-core model. With clock speeds up to 3.0GHz, a rated TDP of 140W, we can expect the 6-core and 8-core chips to reach boost clock of 4.0GHz. According to reports, Intel's X299 platform will be centered around LGA 2066 socket. The X299 offers up to 24 PCIe Gen 3.0 lanes and up to quad channel memory.
The upcoming PC Gaming Show will showcase exclusive announcements, trailers, and discussion from many of the most exciting developers and projects on the platform. Proceedings will be hosted by PC fan-favorite Sean "Day[9]" Plott.
Don't forget to check: Top 10 Best Turn Based Strategy Games for PC 2017