Intel Kaby Lake processors for desktops are most likely going to appear next year, but the wait will definitely be worth it and you will see why. The desktop platform from Intel so far has comprised up of Core i7 and Core i5 processors, and so far, the fastest one to be released is going to be an i7-7700K. The processor is going to be running at 4.2GHz per core and the fascinating thing about the processor is that its boost clock speeds go all the way up to 4.5GHz.
With such a high clock speed coupled with the fact that the Kaby Lake i7-7700K comes with an unlocked multiplier, overclocking on air cooling is going to be extremely simple when you want to achieve a stable overclock of 5GHz without increasing the voltage. It's also possible that by increasing the Vcore setting through the motherboard's BIOS, you will be able to achieve a stable overclock of 6GHz on air cooling. Water cooling setups will definitely be able to achieve more.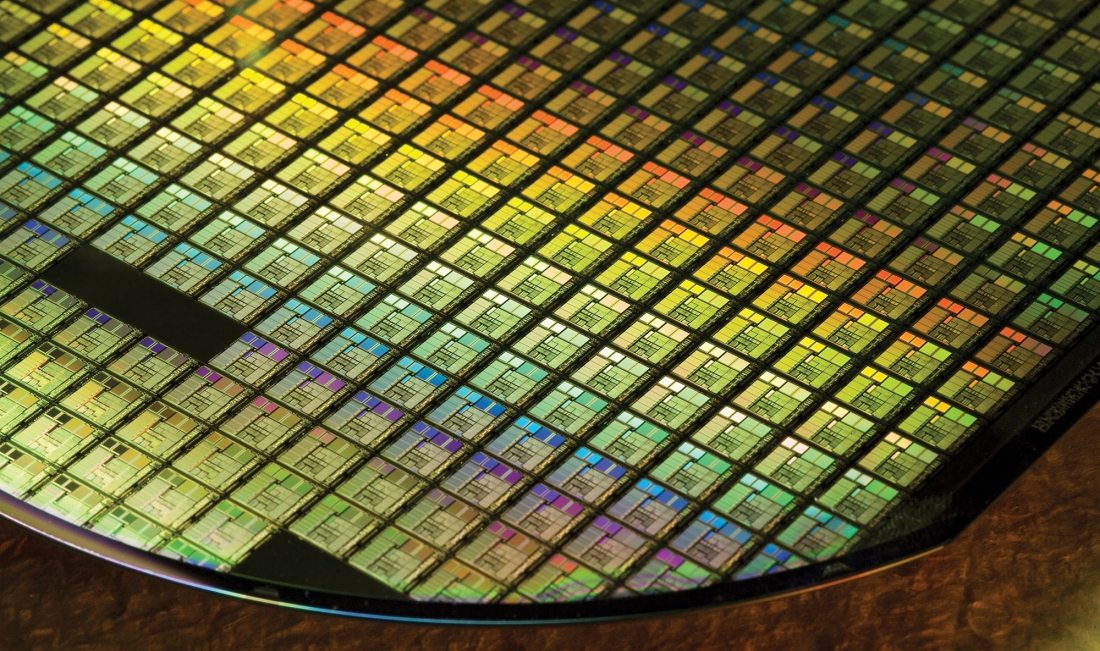 The surprising thing about the different processors is the second i7 CPU. Its base clock speed is nowhere near as high as the processor with the unlocked multiplier, but we believe that's done to make the chip thermally efficient. The i7-7700 has a TDP of 65 watts, while the highest performing one has a TDP of 95 watts, so there is a huge difference between the chips. Even if you look at the i5-7600K version of the desktop Kaby Lake processor, it has a higher TDP than the i7-7700, implying that processors with an unlocked multiplier with normally have a higher TDP, and will carry a higher price tag as well.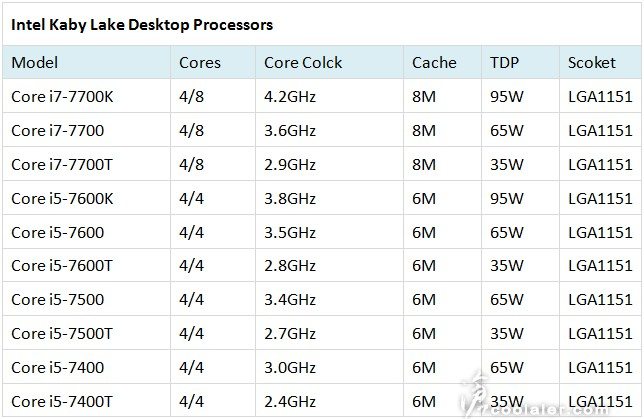 There's no exact release date of the Kaby Lake lineup given, but it's possible that they are released during the first quarter of 2017.