After AMD's massive attack with the Ryzen lineup, Intel is doing everything it can to retain the top spot in the CPU market. The company is working on the 8th generation of processors but has only been tight-lipped about their capabilities. Market pundits have been speculating on what is to come, but now we have a fresh benchmark leak which reveals some tempting details about the upcoming Intel Core i7 8650U processor. The processor looks strong and has got a plenty on offer – especially in terms of performance and power efficiency!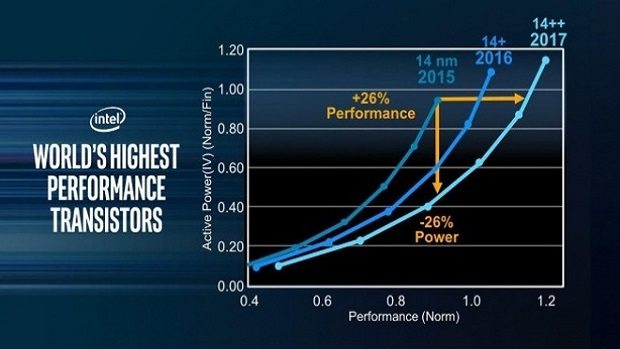 As the U in the name suggests, this one is a mobile based CPU. It has been confirmed that it's based on the Kaby Lake architecture rather than the newest Coffee or Cannon Lake. Though we are not sure, the word also goes around that Intel plans to keep its mobile CPUs based on Kaby Lake with Cannon Lake or Coffee Lake being exclusive to the desktop lineup.
The leaked processor comes with a base core clock of 1.90GHz, which looks pretty impressive for a mobile CPU. It pairs up with Intel HD 620 integrated graphics, which would be more than enough for a decent multimedia experience or mid-end gaming at the lowest settings. Rumor also has it that this processor – based on the 14nm ++ process – will feature turbo boost up to a whopping 4GHz. This would make things entirely different, but there's no confirmation yet.
Intel Brings Improvements In Performance And Power Consumption
Among major improvements, the leaked Intel i7 8650U processor boasts some serious upgrades in terms of performance and battery life. Unlike previous generations, this one takes a giant leap, roping in as much as 26% increase in performance. Plus, it also consumes 26% less juice – ending all those wall hugging days, and adding more power for seamless work and play.
While all of this looks pretty interesting, we'd also like to remind you, this one is a mobile CPU. Expect much better performance when the desktop variant rolls out officially.
For now, there's no word, but rumor has it that Intel will unleash its Skylake-X and Coffee Lake processors before the end of this year. We'll keep you updated with further developments.
Till then, let us know what you think about the Intel i7 8650U CPU and whether or not it is worth the upgrade.