By now, you have probably got used to these daily reportings of benchmarks showing AMD Ryzen chips outperforming their Intel counterparts by huge margins. Today, in yet another of those benchmarks, the Ryzen 7 1700X has basically obliterated the Intel Core i7 7700K in single-thread, and Intel Core i7 6950 in multi-thread performance benchmarks.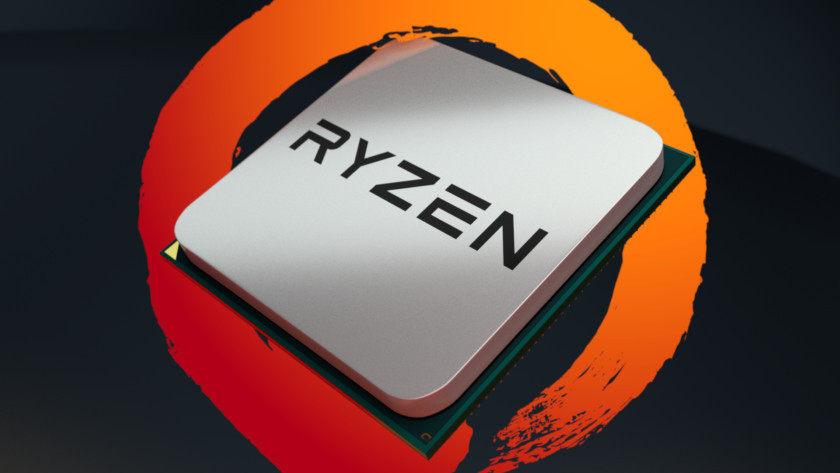 The performance results have been validated on CPU-Z database, adding more to the claims that AMD's 7 series chips are indeed pretty darn fast compared to the Intel equivalents.
Humiliation for Intel as Ryzen 7 eight-core thrashes its 10 Core chip
The aforementioned Ryzen 7 1700X CPU-z performance test, encompassing both single and multi-threaded gains, was conducted at overclocked speed. Therefore, the performance figures you see in the test results are likely to be somewhat higher than those delivered by the stock variants. The competitors included Intel Broadwell-E and Kaby Lake-based CPUs that represent both the enthusiast, as well as mainstream markets.
In the single-threaded tests, the 1700X was pitted directly against Intel's Core i7 7700K. The AMD chip typically clocks in at approximately 3.8 GHz boost and slightly over 4 GHz with the Extended Frequency Range (XFR) feature. Compared to that, the 7700K clocks at 4.5 GHz boost clock on a single core.
[Related: And Again, AMD Ryzen 7 1800X Destroys Intel Core i7 6900K In More Gaming Benchmarks]
As shown in the image below, the 1700X secured a net score of 2327 points in the benchmark as opposed to the 7700K's 2301 points (at the stock speeds). Note that the 1700X is not even the flagship in the Ryzen 7 family — Ryzen 7 1800X is — whereas the Core i7 7700K happens to be Intel's fastest clocked processor.
Ryzen 7 1700X Vs Intel Core i7 6950X benchmark was equally disappointing for Intel
In the second phase, it was time for the CPU0z multi-threaded benchmark. Here, the 1700X locked horns with the Core i7 6950X, a 10 core / 20 thread Intel flagship, priced well above $1700.   Compared to that, the Ryzen 7 1700X costs just $399.
The tests saw the overclocked 1700X scoring 19,874 points, significantly higher than the 6950X's 15,696.
All Ryzen 7 processors come with eight core and 16 threads with clock speeds ranging from 3.0 GHz to 3.6 GHz. The lineup comprises the following chips: Ryzen 7 1800X, Ryzen 7 PRO 1800, Ryzen 7 1700X, Ryzen 7 1700 and Ryzen 7 PRO 1700.
[Related: AMD Ryzen Terror: Intel Could Commercialize 12 Core, 24 Thread CPU – Heavy Discounts On Intel Processors]
The commercial availability of the Ryzen 7 family will begin starting March 2, 2017. That will be followed by the mainstream and budget Ryzen products hitting the store shelves in Q2, and 2H respectively.
[Related: 
Ryzen 5 launching In Q2 2017, Followed By Ryzen 3 In H2 2017
]