Intel recently launched monster CPUs – CPUs that will directly tackle AMD's Ryzen 9 Threadripper. Intel has introduced the most powerful, most scalable desktop processors ever. The new Intel Core X-series processor family is the ultimate desktop platform, delivering "extreme mega-tasking power for today's demanding enthusiasts and creatives". On the other side of the competition, AMD's ultimate desktop platform – Ryzen Threadripper – is already making waves. It looks like AMD's Ryzen Threadripper is well on its way to becoming the most powerful consumer CPU ever introduced. Even though Intel's Core i9 series are incredibly powerful, some enthusiasts are beginning to feel it doesn't simply live up to expectations. Read on!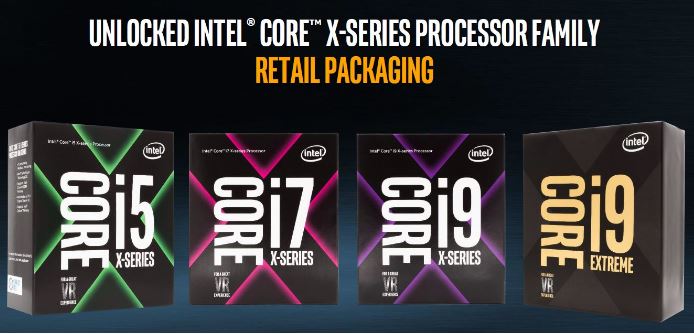 Intel Core i9 doesn't live up to expectations
According to reports, Linus Sebastian, YouTube's most popular PC expert and the man behind Linus Tech Tips, feels Intel's latest desktop platform offering doesn't quite live up to the hype. In a 15-minute video, Sebastian goes on to explain the real motives behind Intel's Core i9 and X-series offerings.
Sebastian points out that Intel's strategies don't seem to be quite right. Take for example the fact that the performance of the new chips cannot be made use of to the maximum given that you also have to buy Intel motherboards and Intel SSDs. This, as the report outlines, is naturally against the interests of high-end PC builders. Also, it looks like Intel hastily announced the Core i9 and X-series, to take on AMD's insanely powerful Ryzen Threadripper.
We have already seen that AMD Threadripper beats Intel i7-6900K hands down when it comes to rendering performance. AMD, at Computex, demonstrated Threadripper under a Blender benchmark test completing the rendering task in a blitz. Intel i7-6900K score stood at 36 seconds, which is nearly three times less efficient than AMD Threadripper Blender performance.
No doubt Intel Core X-series is powerful too – featuring the updated Intel Turbo Boost Max Technology 3.0, which improves single and dual core performance. Intel also claims the Core X-series processor family provides the ideal platform for editing and rendering high-resolution 4K and VR video and effects, with support for fast video transcode, image stabilization, 3D effects rendering and animation. But somehow, PC enthusiasts aren't happy with Intel's Core i9 and X-series.
Also Check: Best GBA Games Of All Time