The wait for Intel's Kaby Lake 200-series platforms is finally over. The chip giant rolled out the new lineup as part of the annual refresh cycle it brings to desktop-PC consumers. Motherboard vendors also jumped onto the bandwagon by launching an array of H270 and Z270 motherboards designed to woo gamers, enthusiasts, PC builders, as well as overclockers.
Worth noting that Intel will be offering support for the Kaby Lake and Skylake processors on 100-series and 200-series motherboards. That essentially means that consumers can make use of older Skylake chips on a 200-series board or a Kaby Lake chip on the 100-series board.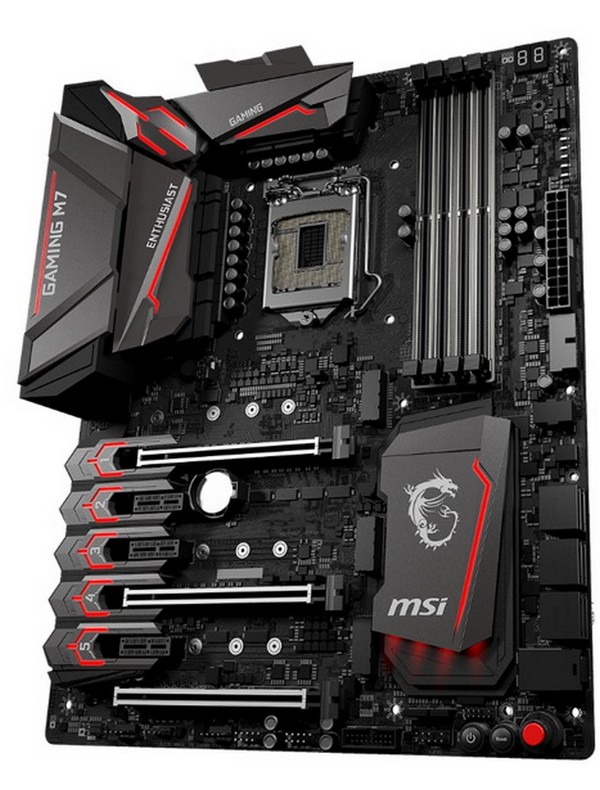 Both Z270 and H270 are optimized to target specific markets. For example, the Z270 is primarily aimed at the consumer market while the H270 is more suitable toward the needs of corporates.
Intel included the same CPU PCIe configuration support for both Z270 and Z170. They allow for 1 x 16, 1 x 8 + 2 x 4, or 2 x 8 configuration whereas the H270 and H170 chipsets offer only the 1 x 16 configuration.
Meanwhile, the PCH sports three independent Display Ports that can power up to four memory DIMMs in the Dual Channel mode. The Z Series is engineered to facilitate overclocking whereas the H series lacks that ability. All chipsets in the series come with Intel SmartSound technology, although the AIB partners are likely to offer their own Audio Codecs instead of using the stock version.
All 200-series chipsets bring support for Optane technology that was not present on the 100-series products. Similarly, the Rapid Storage technology has been upgraded to 15 from 14 on 100-series chipsets. Other key new features include: PCIe Storage Drive support, Raid 0, 1, 5, 10 support, I/O Port flexibility, Smart Response Technology, and more.
Last but not the least, Intel pushed the total number of high-speed I/O lanes all the way up to 30 on both 200-series chipsets. The figure previously stood at 26 (for Z170) and 22 (for H170). The only thing that didn't change is the number of USB ports — it's still the same at 14 of which 10 are USB 3.0 in the Z series and 8 USB 3.0 in the H series.