Unity Mail is an app that lets you see the number of unread messages in your Gmail or other webmail accounts on the Unity launcher. Instead of having to go through the hassle of running a full-fledged desktop e-mail app, the Unity mail app makes it very convenient to see the number of unread messages. Unfortunately, the developer abandoned this open source app and Ubuntu continued to have an older version in the archives until 15.04. You could always install the app from the archives. But now, omgubuntu reports that unity mail continues to live on!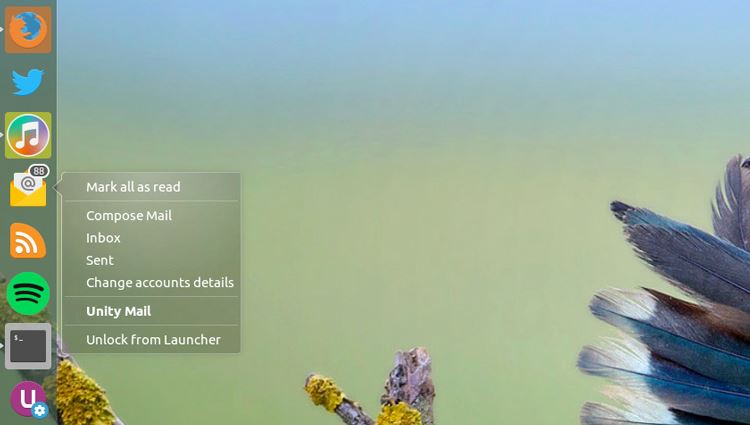 One of the readers of omgubuntu, Mark R, mailed omg ubuntu about the app being alive again. He says – "One of the co-developers has kept it going and has a PPA.  It works great with Unity".  Besides displaying mail count and notifications, Unity Mail works with any IMAP4-compatible server. And that includes all famous web accounts – Gmail, Yahoo, Outlook and so on. The app also supports multiple accounts. Unity Mail also offers a user-friendly set of quick-list actions, unread message count, nifty messaging menu integration and native desktop notifications of new mail. The notifications pop up as soon as a new mail arrives. Desktop environments like MATE and Lubuntu also support this app, but not all of its features.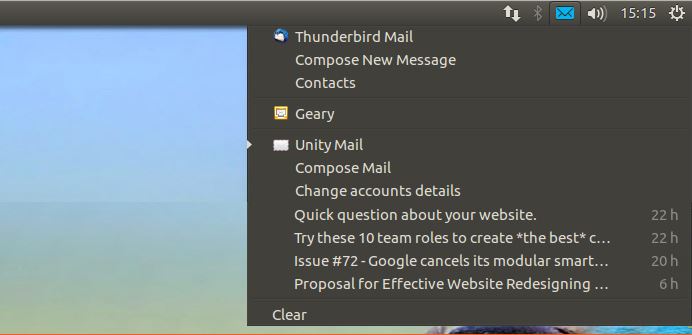 Wish to have your favorite Unity Mail back on Ubuntu 16.04 LTS? Read on!
How to Install Unity Mail on Ubuntu 16.04 LTS
Open the terminal
Execute these commands –

sudo add -apt -repository ppa:robert-tari/main
sudo apt-get update && sudo apt-get install unity-mail
If you do not wish to add yet another PPA to your already existing Software Sources, there's a download available for Unity Mail installer directly from the PPA packages page.
How to Use Unity Mail

Once you have the Unity Mail installed, the first thing that you need to do is to add an account. Follow these steps to add an account –
Launch Unity Mail from Unity Dash.
Right click on the app icon and select 'Change Account Details.'
The app prompts you to add webmail account details. Add the details and enter your Gmail e-mail and password. You don't have to worry about password theft because it's stored securely in GNOME keyring.
After you have entered all the necessary account details, head to the 'Options' tab to choose the app behavior. After you have set the app behavior according to your liking, you're good to go.
Just hit 'Apply'and the Unity Mail will connect in the background and start displaying the unread count in the Unity Launcher.
In the future, opening Unity Mail will likely open web-mail provider in a new tab and it may look like the app isn't responding. Just close the tab and the launcher count should appear again after 10-15 seconds. You'll also see it "running" in the Messaging Menu.
Have you used Unity Mail before? Do you love having this open-source app back on Ubuntu? Let us know in the comments section!