Wouldn't you love it if you could go hunting for those cute adorable Pokemon from the convenience of your Apple watch? Well, there's good news! The game received an update recently that brings the most popular augmented reality game to the Apple Watch. You can now conveniently explore and hunt for your favorite Pokemon from your Apple Watch. Wondering how to get started? This post will explain everything about installing Pokemon Go on Apple Watch, the limitations of playing the game through Apple Watch and other features.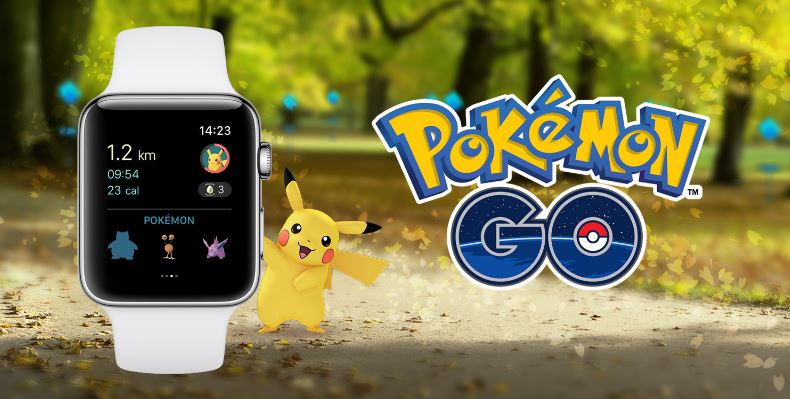 How To Install Pokemon GO On Apple Watch
Follow these steps to install Pokemon Go on Apple Watch –
1. To install and start using Pokemon Go on Apple Watch, you first need to have the game installed on your iPhone.
2. Once you have the game on your iPhone, open the Watch app on your iPhone.
3. Scroll down until you find the Pokemon Go. Enable "Show App on Apple Watch".
You will now start receiving alerts for nearby Pokemon on your Apple Watch. The screen being small, you will not see as much information as you would normally see on the smartphone. But you can see the player name, training level and egg with the shortest incubation distance to hatch. You will also receive notifications about Pokestops nearby and collect items from them. You can also get notifications when Eggs hatch and medals are awarded. Pokemon Go on Apple Watch lets you log each play session as a workout, with gameplay counting toward personal Activity rings.
"Apple Watch is particularly well suited to Pokemon GO as it seamlessly combines gameplay and imagination with getting exercise and exploring the real world. You can easily interact with Pokemon GO on Apple Watch, using quick taps to discover nearby Pokemon and collect items from PokeStops. Once you encounter a Pokemon, you can catch it from your iPhone. You can log your play sessions through the Apple Watch app as a Workout that will count toward your personal Activity rings, while also counting distance toward hatching Pokemon Eggs" the Pokemon Team said.
Limitations
Playing Pokemon Go on your Apple Watch has its own limitations. You cannot catch Pokemon with Apple Watch. You still have to use your iPhone to catch one. The Watch only helps you with the notifications. To get notifications about nearby Pokemon, GPS must be enabled. This is likely to cause battery draining at a faster rate.
What do you think about using Pokemon Go on Apple Watch? Share your thoughts in the comments section.
Also check out best Apple Watch Apps.