One of the most wanted features for Instagram is an automatic translation. It seems that with hitting 500 million users, the company decided to fulfill the wish of numerous users, because it announced that it will soon offer users an option of automatic translation of bios, comments and captions posted, to the user's native language.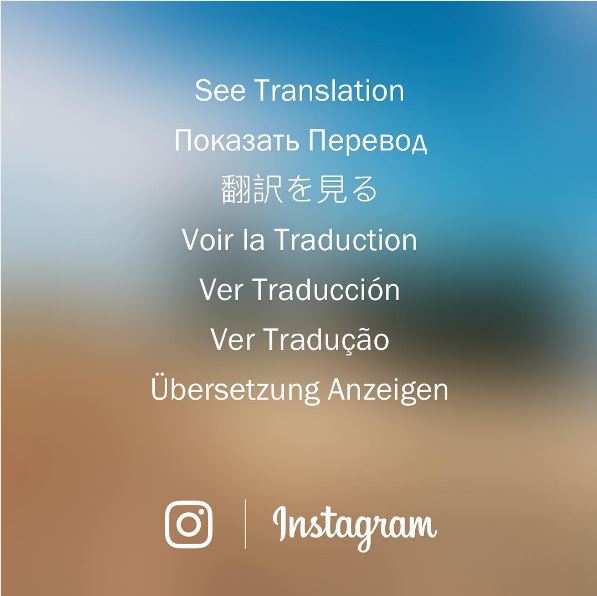 This will surely widen already huge user base, bringing the social network to more users that aren't very good with foreign languages. In a recent post, the company announced that "The Instagram community has grown faster and become more global than we ever imagined. We're excited that you'll soon be able to understand the full story of a moment, no matter what language you speak."
Not every language will be supported from the start, but we are sure that Instagram will add new languages regularly. The company explained that "If translations aren't showing up, it could be because we couldn't detect or don't currently support the language."
With news good as this one, it's only a matter of time for Instagram to reach the magical number of one billion users.