In last few weeks we have seen quite a few phones sporting 4000+ mAh battery. In order to quench the power thirst of people who still think this is not enough, here comes the Innos D6000 which has battery capacity of 6000mAh. Hold on to your breath, this is possible as a result of innovative two battery (2,480mAh and 3,520mAh) hot–swappable technique.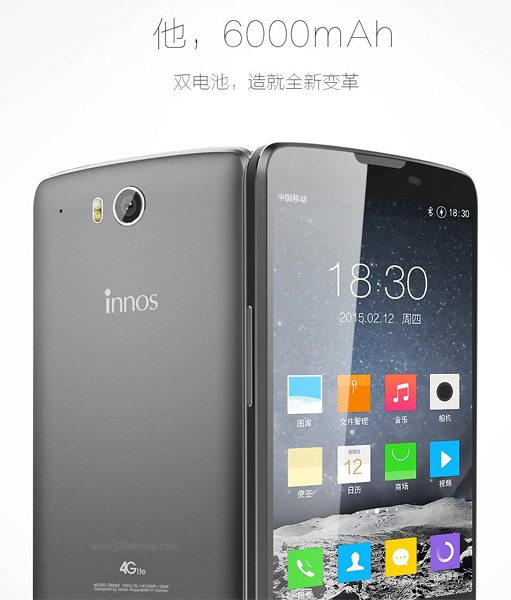 According to official report, the smartphone with heavy usage will be up and running for 3-5 days. Innos D6000 has DuoCharge technology which can charge both the batteries at the same time over the new reversible USB3.1 Type-C port. Both batteries of Innos D6000 are 11.9mm thick. The other specifications of this smartphone are 5.2inch 1080p display  with Gorilla Glass 3 protection. It is powered by Snapdragon 615 chipset, an octa-core A53 processor with Aderno 405GPU. Running on Android 5.0 Lollipop it houses 3GB of RAM, 16MP rear camera and 5MP front snapper with dual sim capability. There is another version(D6000m) also available with MediaTek chipset and 2GB of RAM.
Innos D6000 will come at a price tag of CNY 1,800 (approx US$ 290) while the D6000m will be available at CNY 1,000 (approx. US$ 160).