Gmail is the best Android app, or perhaps the best smartphone app when it comes to emails. Sending, receiving, reading, and organizing emails become so much easier and effortless with Gmail. It's fast, simple, and extremely productive. However, the Gmail team has also made another app that comes with some additional features.
Called Inbox by Gmail, this app has been around for quite some time now and is a very worthy alternative to Gmail. It has got features like Reminders that remind you of emails at a later date, and there's Snooze as well that postpones mail notifications and reminders. All in all, the Inbox app is for someone who would love a few more features in Gmail.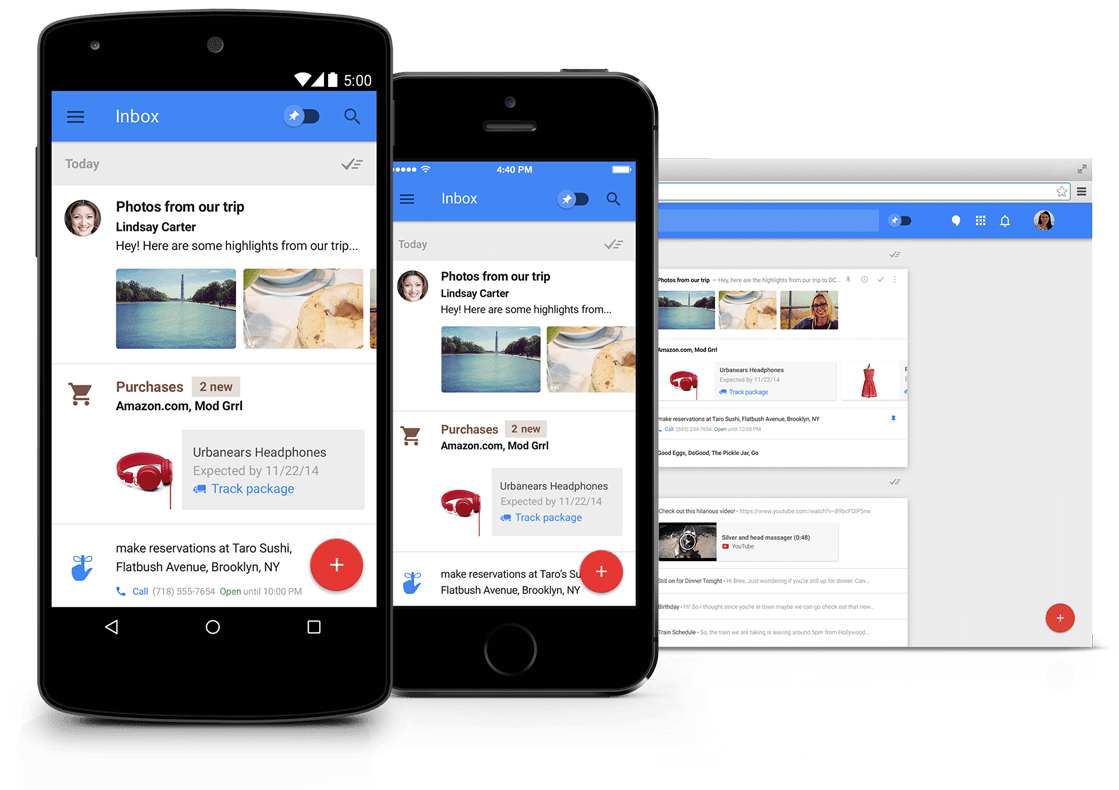 The latest Inbox by Gmail APK update version 1.32 has been released today and comes with some significant changes. Firstly, you can now delete emails in one tap. Then there's Google Drive integration wherein you can insert Drive links and the app will let you know if the recipients can access the linked content. Also, GitHub and Trello project emails are now grouped together. Apart from that, there are the usual fixes and improvements under the hood.
The new Inbox by Gmail 1.32 APK download file weighs 17.47 MB and works with Android 4.1 devices all the way up to Android 7.0. You can download Inbox by Gmail latest version from APK4fun.com or the Google Play Store.