Inbox by Gmail is a quite popular app among Android users. As the name says, this app has been developed by the Gmail team and brings some cool features for email app users. Several options like smart organizing and email reminders make this app a must-try for those who like using email apps.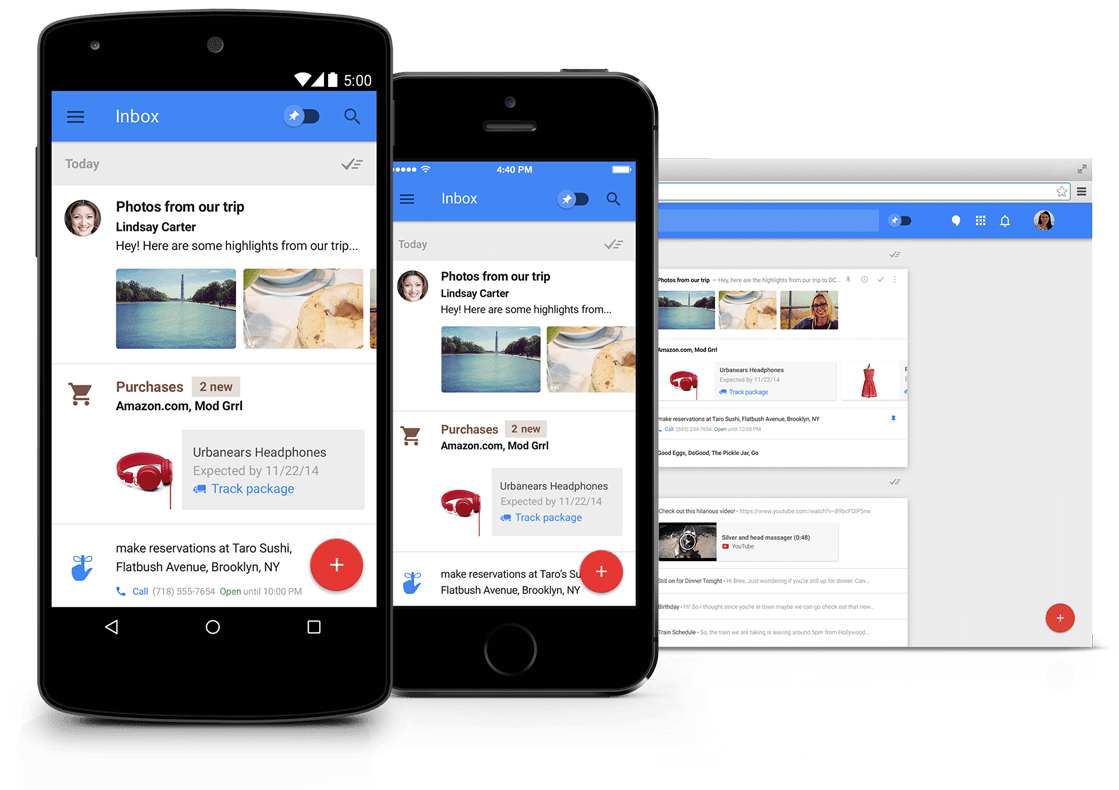 Today, a new Inbox by Gmail APK update has been released, bumping the app to version number 1.29. The latest Inbox by Gmail download file (build number 6373252) comes with a new change. First of all, Direct sharing has been added for frequent contacts. If your device is running Marshmallow, you will see that the people you email often come up in the sharing options of your Android device.
Other than that, only the usual performance improvements and bug fixes are there in this new Inbox by Gmail 1.29 APK update. The file size is 17.55 MB and the app can be installed on devices running Android 4.1 or later. This is a stable update and not a beta release, so it is free of any major visual issues.
You can get the latest version of Inbox app from the Play Store. You can also visit aptoid.com or any other trusted mirror site to download Inbox by Gmail APK.