The iMac 2017 is one product all Apple fans are patiently waiting for this year. One of the flagship products of the Cupertino Company – the iMac – hasn't received any upgrade for quite some time now. Apple has already confirmed that it's working on the new iMacs and official details are expected soon. But till then, we have to make do with the rumors floating around.
If rumors are to be believed, the upcoming next-gen iMac is going to be a beast machine. The iMac 2017 is being designed to target high-end professional creative market and will directly compete with state-of-the-art Windows 10 machines. Here's what we know from rumors about the iMac so far –
1. Display
First up, iMac 2017 is likely to sport a high-end premium 8K display. Yes you read that right. We aren't talking about a 4K display here. A stunning 8K display will surely set the iMac apart. The hyper high-resolution 8K display is most likely to be offered with the server-class variant of the upcoming iMac. Of course, this will largely benefit the creative professionals, who have been asking for a high-end high-res display since ages.
2. Processor, RAM, and storage
According to rumors, the upcoming high-end premium iMac 2017 will sport the powerful Intel Xeon E3-1285 V6 processor. The iMac will also offer 64GB of error-correcting ECC RAM and if that's not enough to set your eyeballs rolling, the iMac will also offer a whopping 2TB NVM Express PCI-e solid-state storage.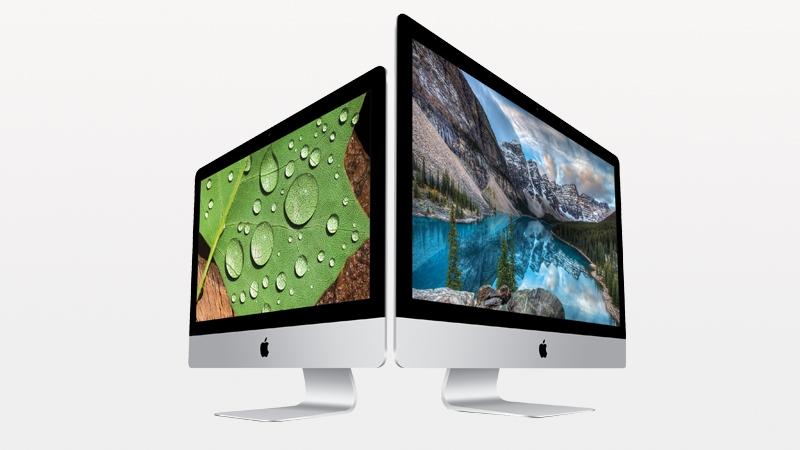 3. Discrete Graphics Card
All along, Apple has been pretty happy incorporating a mobile-class GPU for its line of iMacs. However, things may change with iMac 2017. One of the leaks hints at the iMac 2017 sporting a desktop-class GPU for the top-tier variant. This is something all Apple fans will be looking forward to. With the discrete graphics card, Apple will be able to directly compete with many other desktops out there in the market.
4. Keyboard and Touch Bar
It looks like the traditional Magic keyboard will not be part of the iMac 2017. Instead, we may get to see a feature-packed keyboard for the desktop. One of the features, if rumors are anything to go by, will be the Touch Bar. It looks like Apple is all set to bring in the MacBook's famous (or not so famous?) Touch Bar to iMac's keyboard as well. Again, this will likely benefit the creative professionals who kind of rely on this feature for creative applications.
There are also reports about iMac 2017 featuring the usual USB-C ports. Additionally, the upcoming iMac will also have Thunderbolt ports. Set for a release during the second half of 2017, the iMac 2017 is one product that all Apple fans want to see more of!
Also check: How to Install Windows 10 Creators Update on a Mac