If you are into desktop computers, I bet the iMac line of computers is your favourite. This year, we expect Apple to upgrade the iMac line with a desktop dubbed the iMac 2016. Rumour has it that the iMac 2016 will launch in the last quarter of this year. Here is what we know regarding the iMac 2016.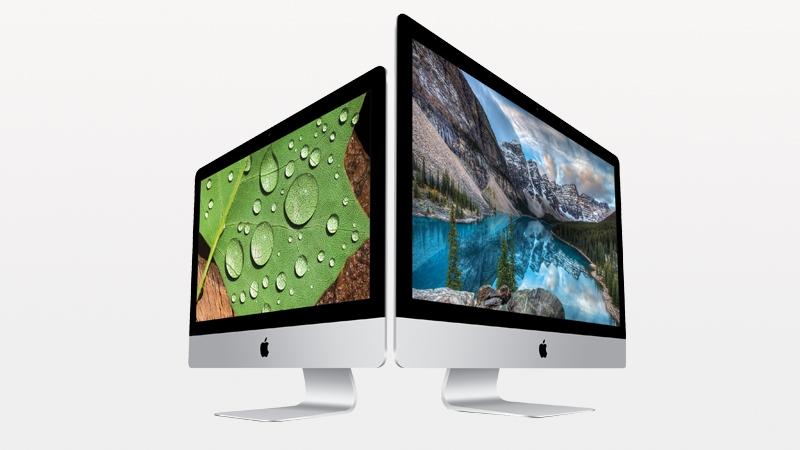 Apple has always preferred Intel's CPUs. In that light, we should expect the iMac 2016 to sport the latest Intel chipset, Intel Kaby Lake. However, there is a possibility Apple may ditch Intel for AMD's Zen Processor. Due to its power, AMD Zen Processor, which recently launched, will feature in several high-end machines, According to Macworld UK.
AMD Zen Processor has 8 cores and 16 threads. That is simply too much raw processing power. However, it is a pricey processor, meaning it would negatively affect the price of the iMac 2016.
On the Graphics front, like the MacBook Pro 2016, we expect the iMac 2016 to feature AMD's Polaris Graphics set.  Earlier, AMD won an Apple contract. The agreement requires AMD to supply Polaris 10 and Polaris 11. The Polaris Graphic chips offer greater speeds and reduction in power consumption compared to other Graphics chips in the market. The previous 27-inch iMac has the AMD Radeon Graphics and the 21-inch model sports Intel Iris Pro 6200 graphics.
Polaris 10 and Polaris 11 will improve the VR experience, WCCF Tech reports. The Polaris graphics set allows high resolution in gaming, which is also vital in virtual reality.
Previous models in the iMac line of desktops have Fusion Drives as the default storage. Fusion drive is a combination of flash storage and conventional storage. Rumours that the 2015 upgrade would make the Flash storage standard in iMacs have re-emerged with the upcoming iMac 2016. Flash storage allows higher read-and-write speeds compared to hard disk drives. 21-inch iMacs have HDDs, not Fusion Drives. Apple could change to make SSDs primary in all desktops considering the laptops come with SSDs.
As for the launch date, we speculate a September or October launch. Apple may choose to start the new iMac 2016 along with the iPhone 7 in mid-September. Last year, the iMac update came in October. Apple hardly revisits a product in less than 12 months; therefore, an October release is more likely.
That is all we have about the iMac 2016. We will keep you up to date with the latest iMac information. Keep visiting us.
Would you prefer the iMac 2016 to feature the AMD Zen Processor or the Intel Kaby Lake? Drop your opinion below.