Hwarang: The Poet Warrior Youth is a South Korean television series starring Park Seo-joon, Go Ara and Park Hyung-sik. The series started airing every Monday and Tuesday on KSBS2 from December 19, 2016. The story revolves around an elite group of male youth called Hwarang who grow through passion and love in Seorabeol, the capital of the Kingdom of Silla. But many viewers are upset about the show's poor performance. It looks like the new TV series hasn't lived up to their expectations.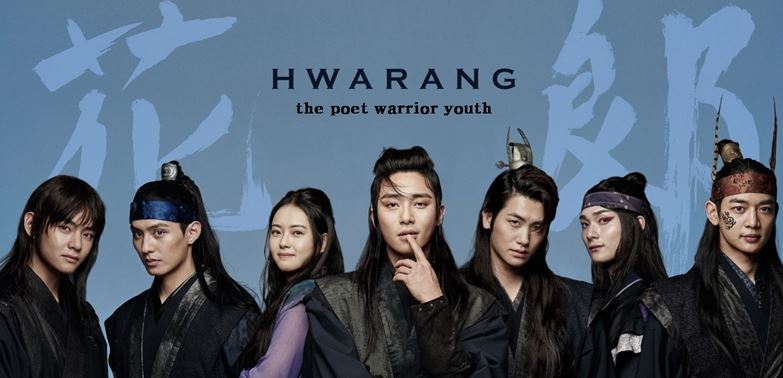 The newly released TV series was expected to be packed with an interesting story line, amazing performances, and stunning direction. With all the hype, it even took over Descendants of the Sun as the most expensive Korean drama ever sold in China. But it looks like the show is an epic flop. Despite including star-studded cast – Choi Min-Ho, Cho Yoon-Woo, Do Ji-Han and BTS member V – the show has failed to impress the audience. Many fans took to show's bulletin board to express their disappointment. The audience isn't particularly happy about the actors' "artificial" nature of acting. The audience is also unhappy about story-telling that at best can be called "distracting." The other reasons that audience have cited is that it resembles the SBS historical drama – Moon Lovers: Scarlet Heart Ryeo.
So far, the viewership ratings have been dismal – the first episode only saw a single-digit viewership rating of about 7%. The second show was marginally better, with 7.2% viewership rating. This isn't clearly enough for the show to be featured in the Top 20 daily programs. It remains to be seen if the story line gets more interesting in the upcoming episodes. Natural acting, improved and interesting story line and good direction will naturally boost the TV show's rating. It remains to be seen if the actors of Hwarang: The Poet Warrior Youth will take not of the current dismal ratings and work on improving their performance.