Hulu, an American subscription video on demand service owned by Hulu LLC, a joint venture with The Walt Disney Company, continues to do well in the internet streaming industry. Dominated mainly by three big players – Netflix, Hulu, and Amazon – the internet streaming space is increasingly becoming popular. Apart from offering Criterion Collection, which is the one-stop place for the best award-winning critically acclaimed movies, Hulu brings you original TV shows the very next day after they are aired. After having gained a strong presence in the field of internet streaming, Hulu is now planning to take on PlayStation Vue and Sling in the live television category.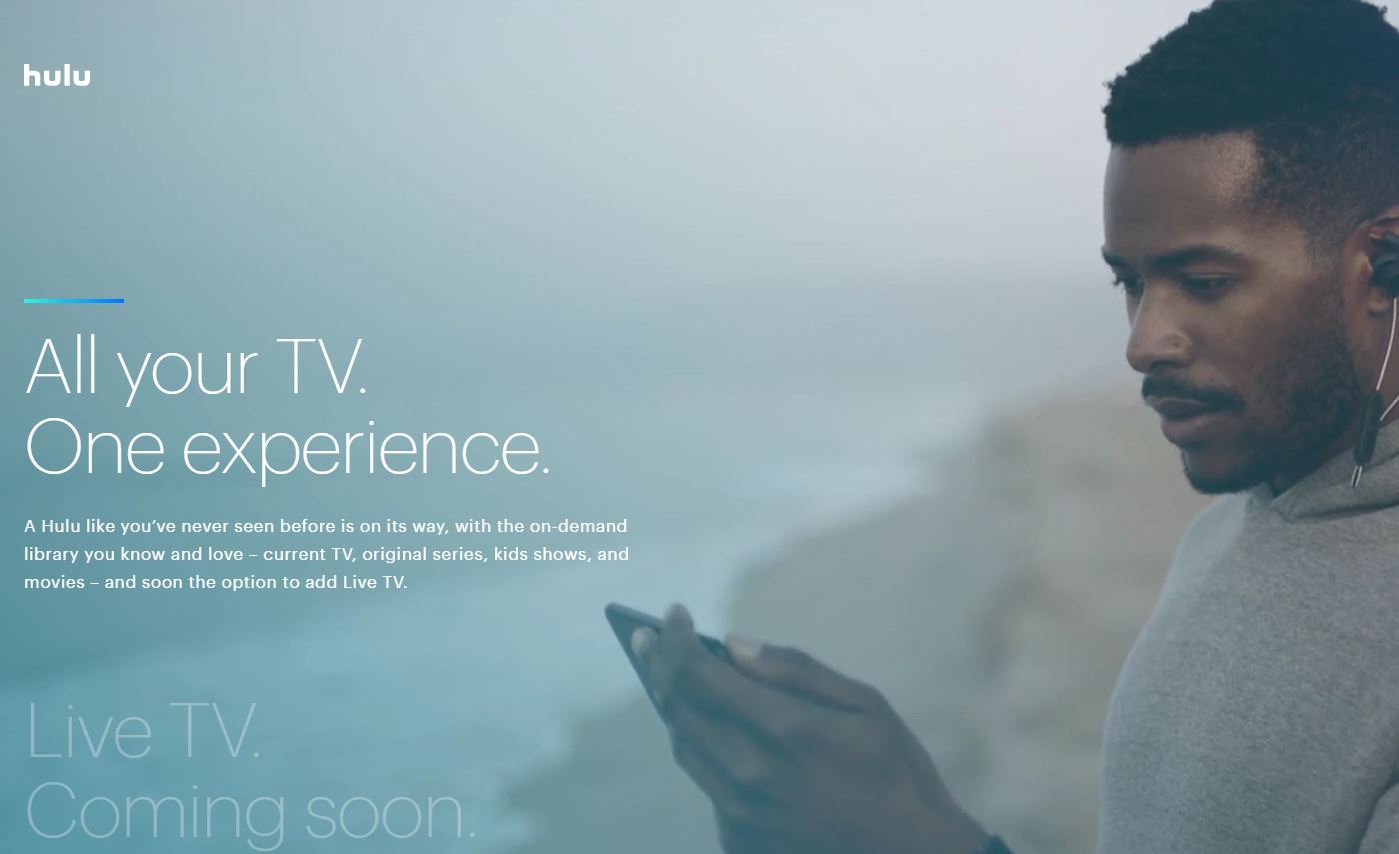 Hulu's Live TV to take on PlayStation Vue and Sling
As of today, internet-based live television services are dominated by three big players – Sling, DirectTV Now and PlayStation Vue. Sling was unveiled at the 2015 CES and has become a very strong player ever since. Sling offers services that complement subscription video-on-demand services and offers a selection of major cable channels that can be streamed through smart TVs, digital media players and apps. PlayStation Vue, like Sling, offers services that combine live TV, on-demand video and cloud-based DVR to stream TV shows, movies, and sports directly to a PlayStation console and other supported devices. It's the live TV space that Hulu is now targeting with its Live TV.
The company has recently released a teaser website for its upcoming Live TV services. Although finer details are unavailable at this point in time, we can expect Hulu to offer the Live TV service as an "add-on" to its existing platform of on-demand videos. Hulu's Live TV service, when launched, will come with a set of standard features like pausing live programs, fast-forward and rewind, notifications for shows you don't want to miss and so on.
In addition to the standard features that are expected from an internet-based live television service, Hulu will offer cloud DVR functionality. As of today, only PlaySation Vue offers this functionality. Hulu, by offering cloud DVR, will instantly gain an edge over Sling and other competitors, if it releases Live TV before Sling rolls out this feature (Sling is currently beta testing its DVR feature).
Hulu Live TV pricing and availability
Hulu Live TV pricing and availability details remain unknown as of now. You can, however, sign up for the beta testing program when Hulu rolls it out. To be able to participate in the beta testing program, all you need is an Android or iOS device, Xbox One or a 4th gen Apple TV.
What do you think about Hulu Live TV? Would you be interested in signing up for the beta testing? Do let us know!