Hulu, the American subscription video on demand services owned by Hulu LLC, a joint venture with The Walt Disney Company, brings to viewers original TV shows the very next day after they are aired. It also offers Criterion Collection, which happens to be the one-stop place for the best award-winning critically acclaimed movies. Hulu is also the go-to place for animation stuff like Naruto, Dragon Ball, One Piece and more. Hulu has been competing with Netflix and Amazon Prime in the online streaming space. Recently, Hulu released a teaser website for its upcoming Live TV services. Hulu, with its new offering, plans to take on PlayStation Vue and Sling. Hulu has been doing well so far but it may soon see an end to Dragon Ball, One Piece, and many more famous anime series.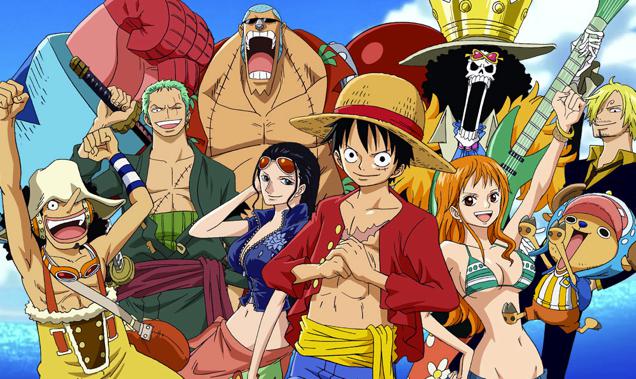 Dragon Ball, One Piece, Fist of the North to be taken off from Hulu
Hulu is famous for its anime series offerings. Anime fans will be disappointed to know that a number of anime shows will expire on Hulu at the end of April. Toei Animation studio will be the most hit because Hulu's contract with Toei Animation will expire on April 28th. Hulu has already started displaying "Expiring" for shows that will end this month.
It looks like One Piece will also be taken off the site. When one of the fans asked Hulu if it will be removed completely, Hulu responded –
"While [episodes] of One Piece will be leaving us on 4/28, we'll still offer other simulcasted content"
Not just One Piece, other popular anime series including Dragon Ball, Dragon Ball GT, Digimon Adventure Tri, Fist of the North Star and Toriko will be affected. Hulu has confirmed that Toei's shows will no longer be available on the website after April 28th.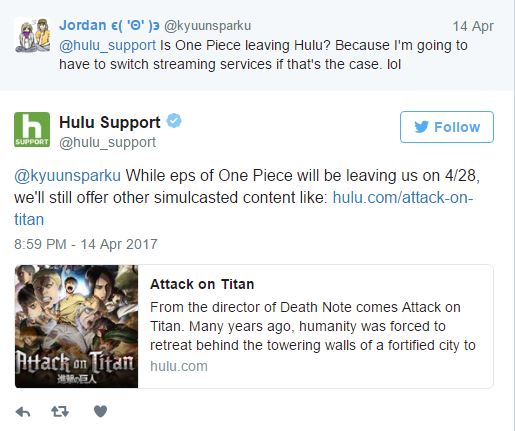 Fans who are hopeful of catching up with One Piece on Toonami will also be disappointed because it has been replaced with Tokyo Ghoul. However, fans can still watch One Piece on Funimation NOW, Funimation's streaming service.
Don't forget to check: Netflix Vs. Hulu Plus Vs. Amazon Prime – Which Streaming Service is Best for Your Money?