The Android keyboard that comes as stock in our Android phones and tablets is good enough for all the basic work we do. However, sometimes some situations require you to constantly switch between apps just to note something. Well, that's when the multi-tasking gets tedious, and that's exactly where you need the new Hub Keyboard app.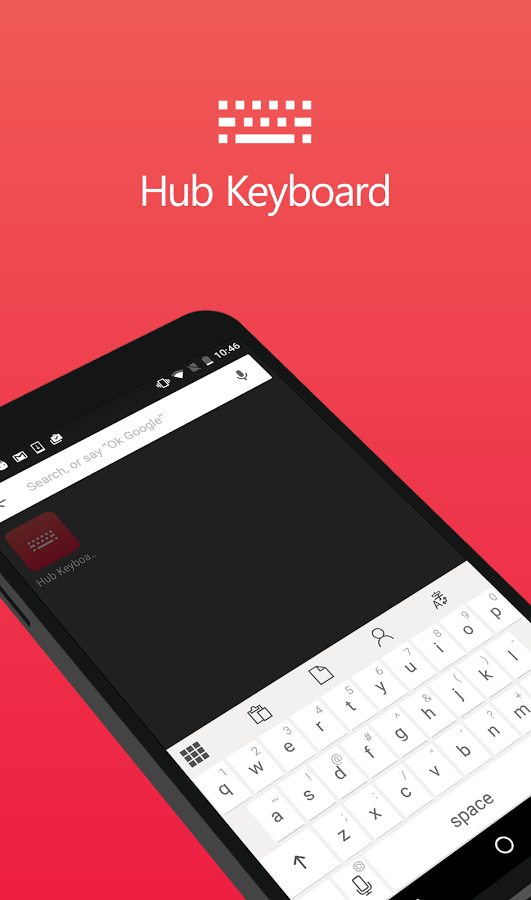 Hub Keyboard APK released by Microsoft just recently is a keyboard replacement app for Android tablets and smartphones. The new keyboard brings great functions for the user and makes for the perfect multi-tasking keyboard yet. The Hub Keyboard has got four major options. You can use the clipboard to insert the text items your recently copied. The documents options gives you a shortcut for adding URLs of Office 365 documents in SharePoint and OneDrive. You can even share contact information and can translate things right from the keyboard.
Support for more languages other than English is coming soon, and even though Hub Keyboard has not been given a complete release and is still a preview, the Hub Keyboard APK download file has been released on the web already. The latest Hub Keyboard APK released for Android devices carries version number 0.9.0.2 and weighs 11.74 MB. Hub Keyboard 0.9.0.2 APK download works with Android 4.3 and above.
If you are tired of looking at the same old, boring keyboard on your Android phone or tablet, the Hub Keyboard can be a great replacement. You can download Hub Keyboard 0.9.0.2 from UptoDown.com.