Huawei announced its first smartwatch, Huawei Watch, at MWC 2015 in Barcelona. Even though Huawei has previously made smart bands and wearables, this is the first real watch the company has produced. It is now available for pre-ordering through Huawei's Online store.
In the Eurozone countries, the watch has a price starting of €399. If you live in Switzerland, you'll have to pay 399 CHF. This will bring you a silver Huawei Watch with a genuine leather strap. However, in some countries, there are a few other models priced at €449 or 449 CHF. It is also strange that even though Huawei's Online Official store is available for UK, there aren't yet any offers for the country; the watch is only available for pre-order if you live in Switzerland, Italy, Netherlands, Belgium, France, Portugal or Germany.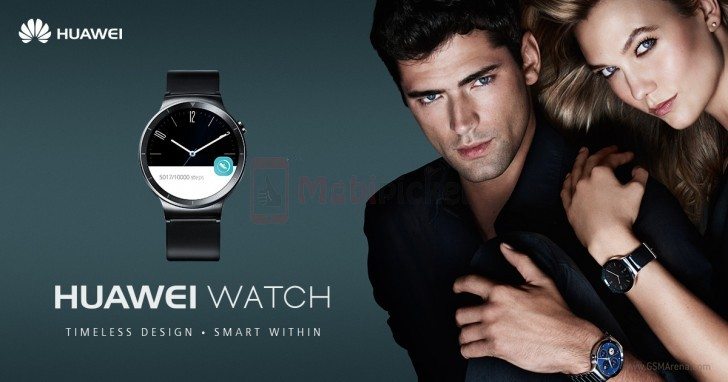 The Huawei Watch looks like a traditional watch and comes in gold, silver and black colors with different kind of bands including leather, rubber and stainless steel. However, regardless of the model you choose, you'll have to wait for about two to three weeks for your order to get shipped.
The Huawei Watch is compatible with both iOS and Android devices and runs Android Wear. Its 1.4-inch 400 x 400 AMOLED display is covered with sapphire crystal glass, and it is powered by Qualcomm's 1.2 GHz processor. It has 512 MB of RAM, 4GB of internet storage and a 300 mAh battery. The watch features Bluetooth 4.1 LE, Wi-Fi, a six-axis motion sensor, a heart rate monitor and a barometer.
If you want to pre-order the Huawei Watch, Huawei's Official Online store isn't the only place where you can do that. You can also place your orders on Google Store, Amazon and Best Buy, though they don't offer all the models.