The smartphone market is already abuzz with the reports of the upcoming Huawei flagship Huawei P9. Until now, the rumours were suggesting that the device will be released on April 6th. Well, this has been officially confirmed now as just hours ago, the Chinese manufacturer announced that it will have a launch event on April 6th.
Though the company hasn't mentioned Huawei P9 anywhere in the teaser, but it is almost certain that this launch event which is to be held in London will be for the unveiling of the much awaited Huawei flagship, Huawei P9.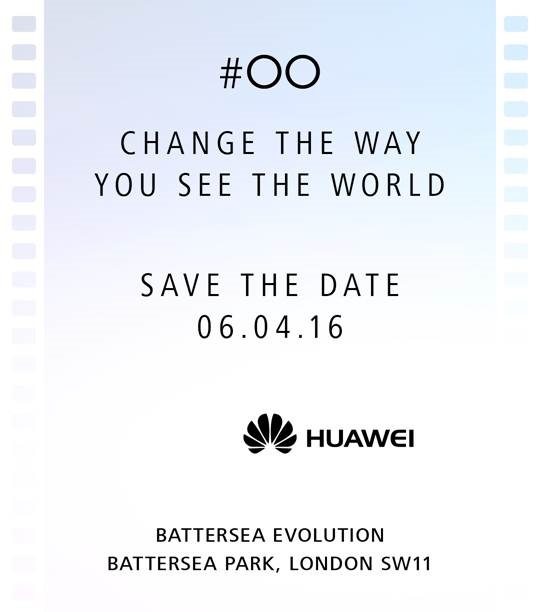 We can say this with almost certainty that the device to be launched is indeed the Huawei P9 because of the tagline used by the company in the teaser. The tagline reads, "change the way you see the world" and is followed by the hashtag #OO. Considering the fact that the device is rumoured to sport a dual-camera, we can easily put the dots together.
Latest reports claim that the Huawei P9 will feature a dual 12-megapixel camera at the rear with Leica-made lenses. While we don't know about the exact camera features yet but we can expect picture refocusing, adding together different high-res snaps, different angled lenses, etc. among others. The P9 is expected to be powered by Huawei's own octa-core Kirin 950 processor along with Mali-T880 graphics and 3 GB of RAM. It will sport a 1080p 5.2-inch display and will offer 32 GB of internal memory and 3,900mAh battery.
The specs look very good on the sheet but we seriously hope that apart from these amazing hardware configurations, Huawei will come up with some very cool new features to sweep us off our feet. So don't forget to check out the launch of the device on April 6th. Till then, stay tuned and do leave your comments below.