Huawei Technologies – a Chinese multinational networking and telecommunications equipment and services company headquartered in Shenzhen, Guangdong – has been coming up with awesome smartphones these days. The Huawei P9, a feature-rich smartphone with amazing specs, has been appreciated and embraced by Huawei fans worldwide. Featuring a HiSilicon Octo-core processor with 3GB/4GB RAM variants, the Huawei P9 sports a 5.2-inches 1080 x 1920 pixels display and comes in 32GB/64GB internal storage variants. Featuring a 12MP rear camera and an 8MP front camera, the phone was a premium flagship offering from the stable of Huawei.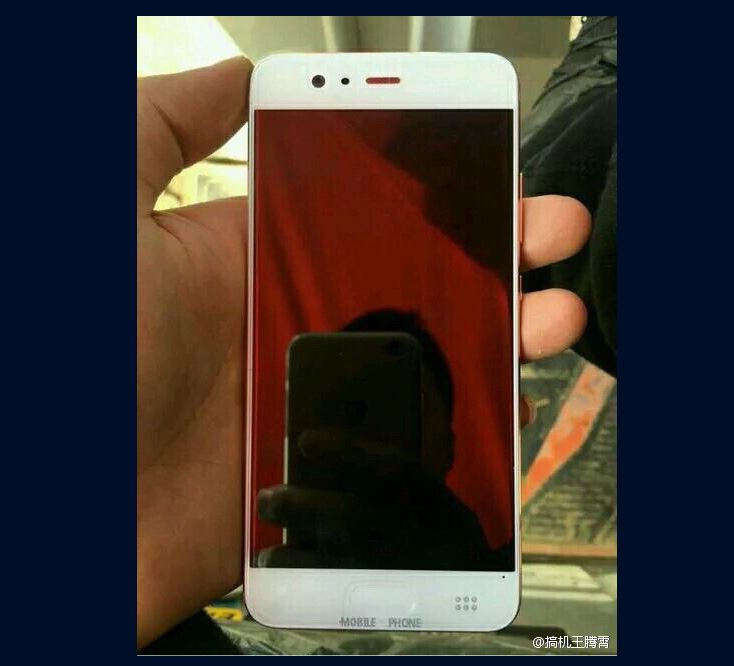 Huawei P10 Dual-Curved Display
And now, it looks like the company is going to make waves with its next offering. Leaked images show the stunning Huawei P10, with a dual-curved display. Of late, many smartphone manufacturers are opting for dual-curved display. The Huawei P10 is also likely to be released in two variants – one with a flat display and the other with a dual-curved screen. And like most smartphones, the Huawei P10 will sport a fingerprint sensor on the front. Other rumors hint at a possible 5.5-inch curved display supporting Quad HD resolution, which is certainly an improvement over the previous Huawei P9 which sports a 5.2-inch screen with full HD display.
As for the processor, rumors hint at a Kirin 960 chipset and a Mali-G71 GPU with 6GB RAM and a whopping internal storage of 256GB. The Huawei P10 is likely to come with a 12MP rear camera and 8MP selfie camera. The rear camera is likely to support LED flash, HDR and 4k video recording. The phone will likely run on Android 7.0 Nougat.
Wireless Charging On Huawei P10
According to reports, the next smartphone from Huawei will support wireless charging. The smartphones launched by Huawei so far have never had wireless charging. The Huawei P10 could very well be the first offering from the company to feature wireless charging.
It remains to be seen if the Huawei P10 will be able to compete with affordable high-end flagship phones like the OnePlus 3T.