We just saw the renders that supposedly reveal the unannounced LG-manufactured Nexus phone (2015) which is built around 5.2-inch and expected to unveil in October. Now , we can take a look at another set of renders which reportedly revealing a Huawei-made Nexus, which is also going unveil along with LG Nexus.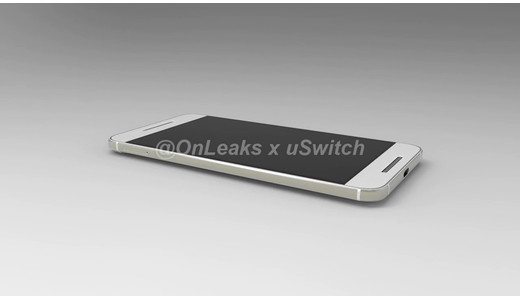 Disclosed by uSwitch and @OnLeaks (Source link not live anymore), the design is based on "comprehensive patterns of the apparatus sent out to third party accessory makers before the mobile's launch." This implies that the actual handset should look similar to these images – assuming, naturally, that the renders are not fake. (we actually can not be sure of this yet).
Like the newest Google Nexus produced by LG, the one produced by Huawei appears to feature a fingerprint sensor on the rear side below the camera, a USB Type-C port, and the double speakers on the front face.
Until now, the Huawei Nexus is rumored to sport a 5.7-inch display. While the leak reveals that Google and Huawei are experimenting on both 5.7″ and 5.5″ display variants supposedly measuring 159.4 x 78.3 x 6.6/8.5 millimeters. Both features Quad HD 1440 x 2560 pixels display resolution.
uSwitch has it that the colour of the Huawei Nexus is "pure conjecture", therefore the light double-tone that people are able to see in the pictures mightn't have anything related to the actual color of the handset.
If that is really what the Huawei-made Google Nexus smartphone will appear to be, would you prefer to get one?