While we already told you that the flagship Huawei Mate 9 with Kirin 960 will be launched by the end of this year, another strange news related to the Chinese company has been discovered by us today. Last year when Qualcomm launched the Snapdragon 820 SoC, they had disclosed that Huawei would be using the chipset soon. Well, a Huawei phone powered by the Snapdragon 820 processor has come to light, but you will be surprised to know which device it actually is.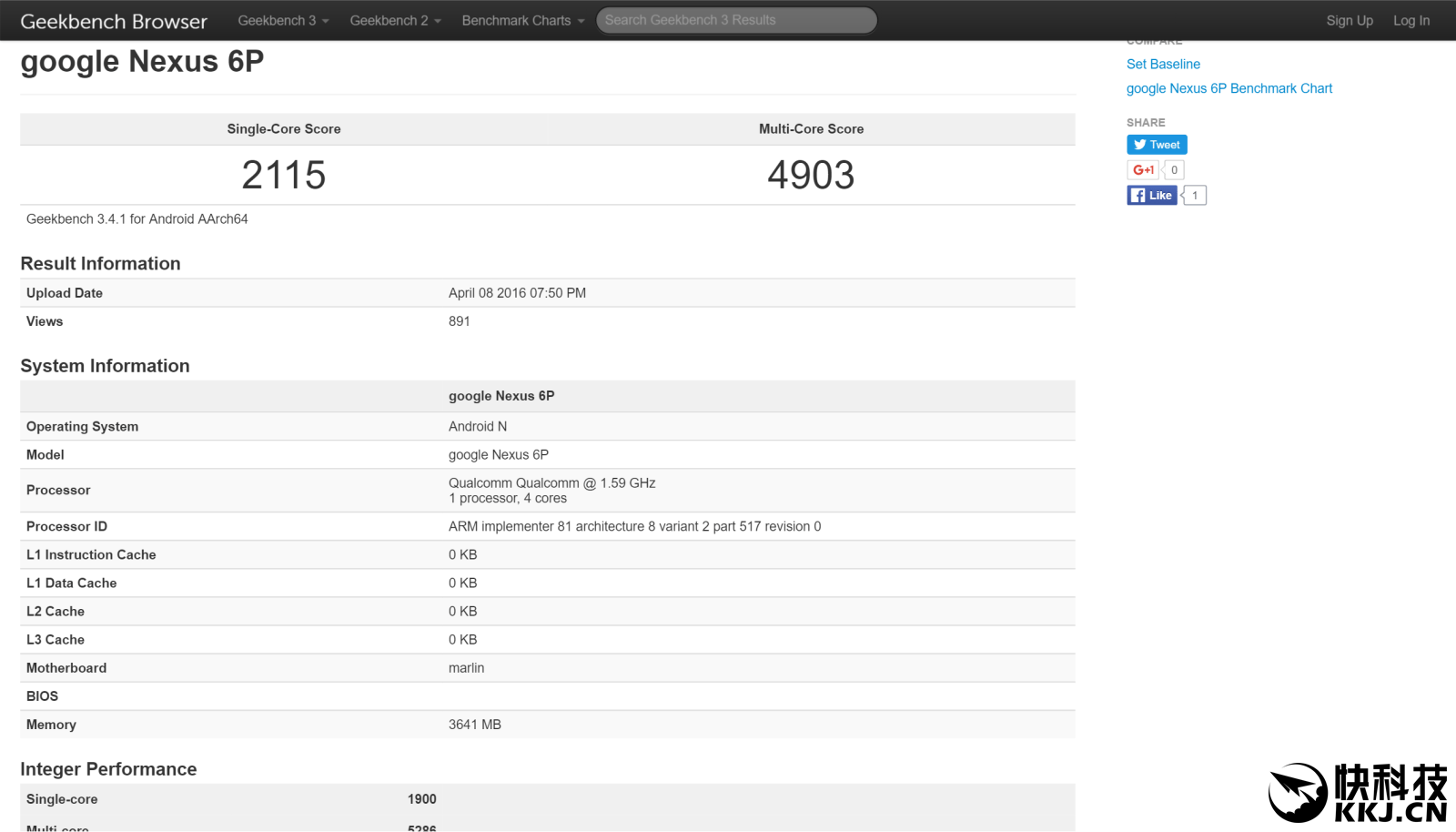 A device named "google Nexus 6P" has come up in the Geekbench database, revealing some of the important specs. The phone is seen running a Snapdragon 820 processor with Android N out of the box. Also, the phone is carrying 4GB of RAM. In comparison, the original Huawei Nexus 6P came with Snapdragon 810 and 3GB of RAM.
Considering the fact that the Google I/O conference is scheduled for next month, there are very high chances that this might be an upgraded model of the Nexus 6P that will be launched in May this year. In that case, it will be launched along with the rumored HTC Nexus 2016 tablet.
The whole situation looks like Google and Huawei still have a deal and we might see the successor of the Huawei Nexus 6P launch next month. Is this the next Nexus phone? Comment below.