Huawei has released two teasers which we stumble upon while browsing through weibo (a Chinese micro blogging site, equivalent of twitter) showcasing the features in upcoming Huawei Mate S which may get released on September 2nd at IFA 2015. One of the teasers shows a letter "C" with a message of "Incredible Touch" which is explained as "Now, camera really starts with a 'C' ". Based on this we presume that users would be able to open the applications by drawing the first letter of the app on the screen through their fingers which we hope will be customizable for apps with same starting letter.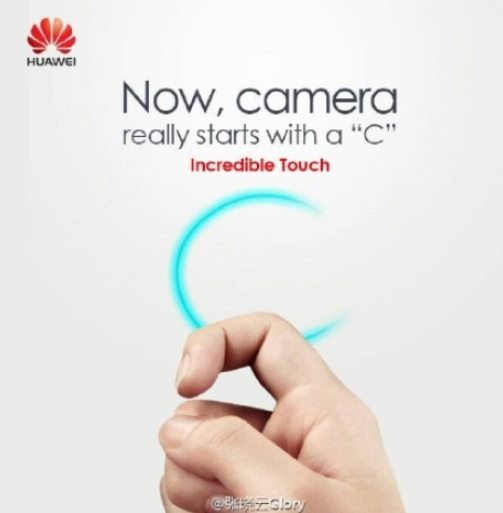 While the first teaser gives lot of information through words second teaser is an image only teaser which shows a touch screen being pressed with a finger along with some text in Chinese? Also we can see IFA 2015 at the bottom of the image. IFA will be held in Berlin next week. It is important to note that the touch provided by finger on the screen created ripples. These ripples are presumed to be made by a hard touch on the screen. So when we say hard touch, yes we mean the much talked about Force Touch feature which will be able to differentiate between the soft and hard touch. The Chinese text in image translates to "Can Pressing be different?" which clearly indicates the Force Touch feature.
The force touch is a feature which was first expected to be introduced by Cupertino based manufacturer Apple in iPhone 6s and iPhone 6s Plus, but now it seems that the Huawei has jumped the queue with Huawei Mate S along with an upcoming Axon Mini from ZTE.
So let's wait and see what more exciting features Huawei has to offer through this device. However you can check more about the device which is already listed on Oppomart.