With each passing day, we are inching closer to have more and more details on the upcoming Huawei flagship for the year. Known by many names such as Huawei Mate S, Huawei Mate 7S, Huawei Mate 8 the device has kept the rumour mill buzzing these days. Just 2 days ago, we have bought you some real life images leaked, although those images were not much clear. Now we have got our hands on the images of the working phone.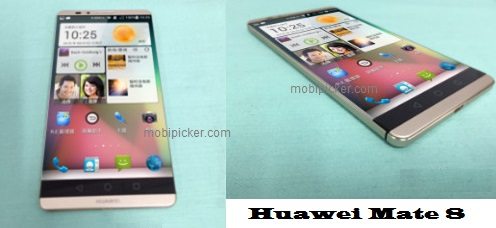 These images show a bezel-less beauty with running in Android OS. Most probably the device will be dubbed as Huawei Mate 8 which will make its debut at Internationale Funkausstellung Berlin (IFA) 2015, which will take place from Sept. 4 to Sept. 9 this year.
Huawei mate is a 5.7inch phablet with a resolution of 1080x1920p. Housing a 3GB of RAM and powered by Kirin 935 chipset, the device will have a 32GB onboard storage. According to the ongoing rumours it is likely to come with a 13MP Sony IMX278 rear snapper.
There are sources which lay their hands on somewhat different configuration of the chipset. Some says Kirin 950 while other says Exynos 7420, which we hope will get cleared soon as the time to raise the curtains is approaching. However the device will come up with 4,500mAh battery which will keep the engine running for long hours.
There are possibilities that Huawei may unveil more than one device during the IFA Berlin 2015. Lets get ready for more excitement in days to come. Till then keep hooked onto MobiPicker.
Disclaimer – We have received the images from an anonymous tipster, please don't relate MobiPicker with the credibility of image.