Today we have laid our hand on yet another alleged image of Huawei Mate 8 which was rumoured to be available in three variants with different screen sizes. The biggest one will have 6.2-inch screen while another variant will have a screen size of 6-inch. The smallest is little uncertain whether it will feature a 5.5inch screen or 5.7inch screen.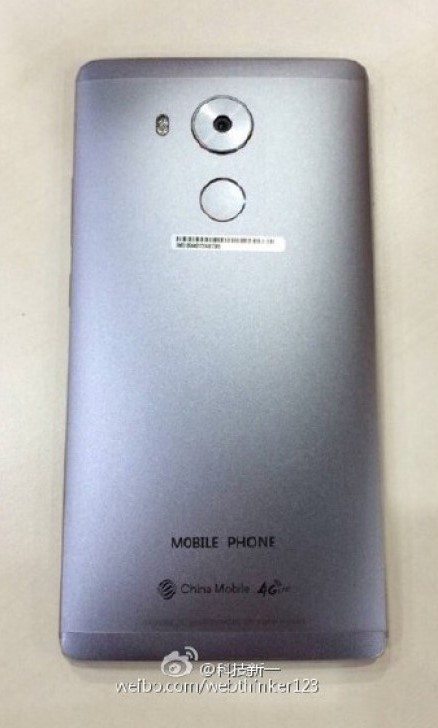 The recently leaked image on Weibo is somewhat different with a round camera pit having dual-LED flash with a fingerprint reader below the camera which was not very much evident in the earlier leaked images. However the new image has close resemblance to Huawei Mate S. However we have to take the images with a grain of salt, till the official announcement to ascertain the real pictures.
With a QHD screen and a 16MP camera, the phone features a Kirin 950 chipset, 3GB/4GB of RAM and upto 128GB built-in storage. All the three variants are expected to be launched with Android6.0 Marshmallow on November 26. Huawei has not confirmed on the date of launch and we have to wait for the announcement directly from the company.