Huawei is now Europe's second largest Android brand, but it's not the time for celebration just yet. After releasing the Huawei Mate S and the Nexus 6P, the Chinese manufacturer is already teasing the release of the Mate 8 on November 26. There are more questions than answers surrounding the smartphone, but it will be using Huawei's Kirin 950 chipset, which, as we said yesterday, was announced today.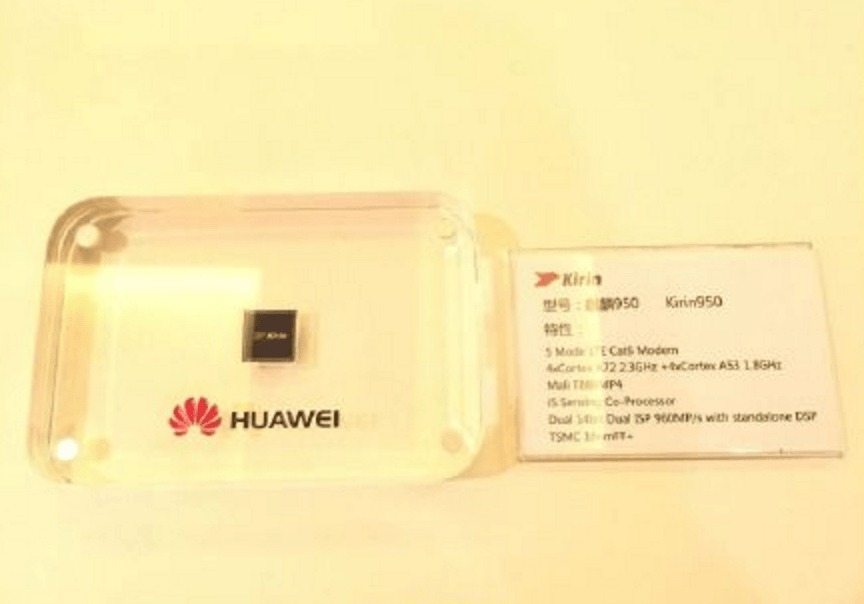 Kirin 950 joins the Apple A9 chip, to be one of the first to employ TSMC's 16nm FinFET Plus process for improved performance. Like its predecessor, the 950 carries an octa-core processor, but with much improved functionality: 4 x Cortex-A72 and 4 x Cortex-A53. It also employs ARM's flagship Mali-T880 GPU which should make gaming a whole new experience.
Other features include the better and faster LPDDR4 RAM, the new i5 sensor hub which is 90 percent more efficient, a powerful image signal processor, developed in-house, and an improved single-chip radio solution that still supports the LTE Cat. 6 carrier aggregation (300 Mbps downlink, 50 Mbps uplink) and global bands.
The Huawei Kirin 950 manages a whopping score of 82,945 on AnTuTu bechmark. Again putting it into context, the Tegra X1, so far the robust smartphone chipset in the market, secured 74,977. The Snapdragon 820 from Qualcomm outperform them all with an unverified 83,774. But again, going by the Huawei's position in the silicon market, securing a score so high is no small feat.
Another important fact is that Kirin 950 will maintain a 60fps UI rendering in most cases, and in the same time, we're told to expect a realistic battery life lasting up to 2 days or so, which is pretty dope. But in the end, everything depends on the phone's hardware and software. Stay tuned and we will keep you updated whether the chip lives up to its expectations.