Huawei has just announced the Honor 7i, with a veritable phone camera. The phone has appeared in video and pics, also it reveals a camera system which turns its 13MP back camera right into a front-facing one with all the flip of a finger. The idea is almost similar to the rotating camera of the Oppo N1.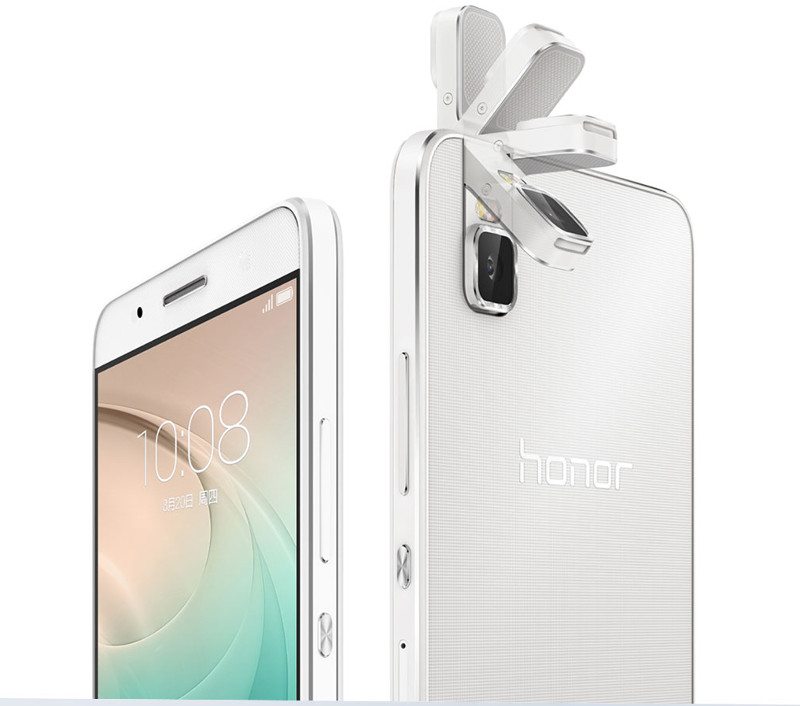 The only camera unit has been given yet another emphasis, also, boasting a Sony sensor, f/2.0 aperture, and the sapphire lens protection. For anyone stressed the revolution which turns the camera 180 degrees will wear with time, Huawei is quick to assure us the mechanism can resist at least 2 years of use even in the event you turn it 132 times a day.
Aside from the intriguing camera, the Honor 7i is a mid-ranger, with a 5.2 inch Full HD 1080p screen, 2GB/3GB of RAM, Qualcomm's Snapdragon 616 chipset, 16 GB/32 GB of internal memory, as well as a 3,100 mAh battery to back it all up. Another unique feature of the device, aside from the double-use camera, is the fingerprint detector, that continues to be mounted on the side, letting Huawei to boast quite high display-to-body ratio for the 7i.
Regardless, check the pics and video out below, and tell us what you think about this camera system that is flippable. The Chinese variants is priced from $250, but globally the smartphone will most likely land at $300-$400, according to the version.