Richard Yu, the CEO of Huawei Technologies Consumer Business Group had confirmed in a recent interview that Huawei would be debuting the Huawei Mate 10 flagship this fall and it would be direct competitor to the upcoming Apple iPhone 8. The Mate 10 flagship will be driven by the new Kirin 970 chipset. Fresh information suggests that the company has already started the production of the home-brewed SoC.
Various smartphone OEMs have made use of artificial intelligence (AI) through digital voice assistants. However, Huawei has already hinted its AI tech is not just limited to voice assistants, but it is developing the world's first AI chip that will debut alongside the 10nm Kirin 970 SoC on the Huawei Mate 10.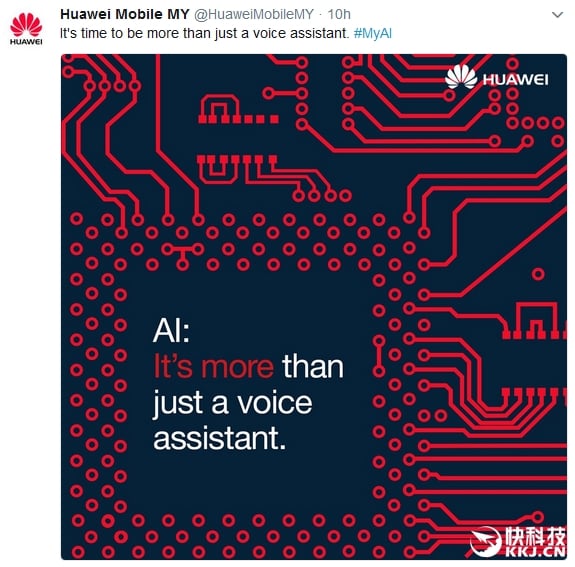 Leaked information coming from Taiwanese supply chain reveals that the small-scale production of the Kirin 970 chipset with TSMC has started. The Taiwanese manufacturer has allegedly planned around 40 million shipments of the Kirin 970. Previous rumors have revealed that the mass production of the chipset will begin in the coming month.
Currently, Qualcomm and MediaTek are the major customers of TSMC. However, Huawei is expected to soon become TSMC's top five major customers in the near future. In 2019, Huawei is rumored to introduce Hass chip.
Rumors have revealed that the Huawei will follow the latest trend of full-screen display on the Huawei Mate 10, which is expected to arrive with 6-inch bezel-less JDI display with 18:9 aspect ratio and a resolution of 2,160 x 1,080 pixels.
The rumor mill has revealed that there will be a smaller edition of the flagship called Huawei Mate 10 Lite that will feature a 5.8-inch display. Like the predecessor phone, the Huawei Mate 10 will be coming with a pair of Leica branded dual rear cameras.
Huawei is serious on taking on Apple as the Mate 10 flagship is expected to debut around the same time when the Cupertino company will be unleashing the iPhone 8. Yu has also confirmed that the Mate 10 will be capable of delivering longer battery performance and will be packed with enhanced camera capabilities. Rumors have it that the Mate 10 may arrive with a costly pricing of $1,100 whereas the Mate 10 Lite would be cheaper with a price tag of $555. Speculations indicate that the Huawei Mate 10 will be unveiled on October 16.