Great news folks. The much awaited HTC Vive is finally up for pre-orders. Yes, you heard us right. The highly anticipated HTC's first virtual reality headset which swept away all the awards in the VR segment at CES 2016 is finally here and you can pre-order it right now to get your own HTC Vive as early as this spring.
The device has been listed on official HTC website for pre-order and it will start shipping on 5th April. The pre-order bundle will include the VR headset, two wireless controllers and, of course, the Vive's laser tracking system which is already the talk of the town.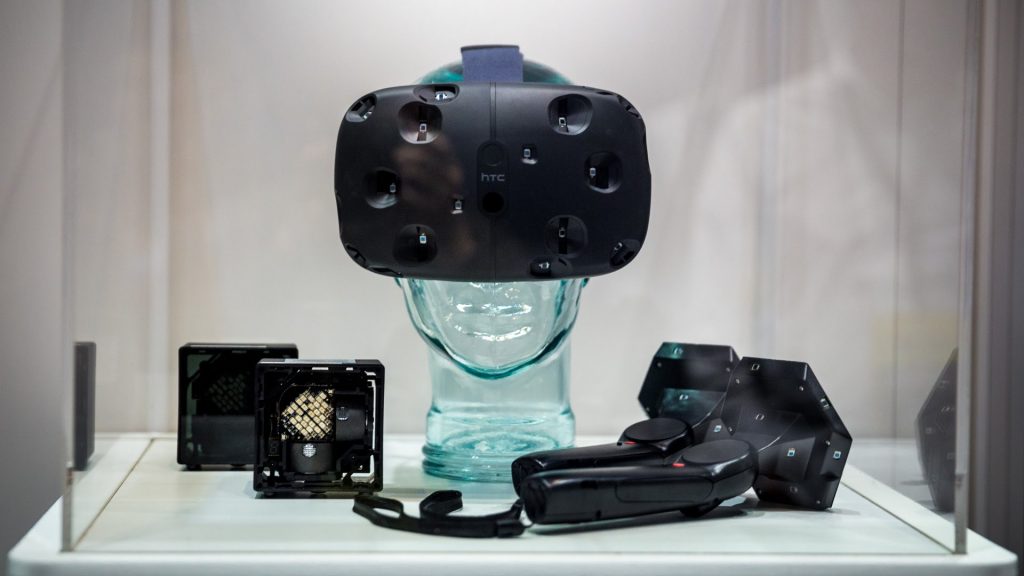 In addition to these, users will also get a bundle of three apps/games which include 3D painting tool Tilt Brush from Google, Job Simulator: The 2050 Archives from Owlchemy Labs and an engineering puzzle game called Fantastic Contraption from Northway and Radial Games.
HTC's partner in the creation of this device, Valve is also releasing a SteamVR test application on Steam for free to commemorate the Vive's launch.
Cher Wang of HTC said in an official statement, "We are delighted to help usher in the next generation of virtual reality. Launching Vive with Valve has helped us ignite the creativity of thousands of content developers around the world."
We can't wait to lay our hands upon this device. You can pre-order your own HTC Vive at a price of US $799 following the source link below.