HTC unveiled its latest main smartphone One M9 at MWC earlier this month but it seems that company still has something to disclose about the flagship.
An announcement occasion will likely be held in Seattle tomorrow, March 18 and HTC is guaranteeing "big news". The occasion is entitled "HTC Uh-Oh Teaser" and it'll most probably be the place where the firm formally declares the release of the One M9 in the United States.
The occasion, however, mightn't be quite as clear-cut as the president Jason Mackenzie in HTC America has led us to consider. In several Tweets he talks about a "huge surprise" in regards to the One M9 in the United States. It's caused lots of conjectures. Maybe HTC has saved some news for after MWC and has a few tricks.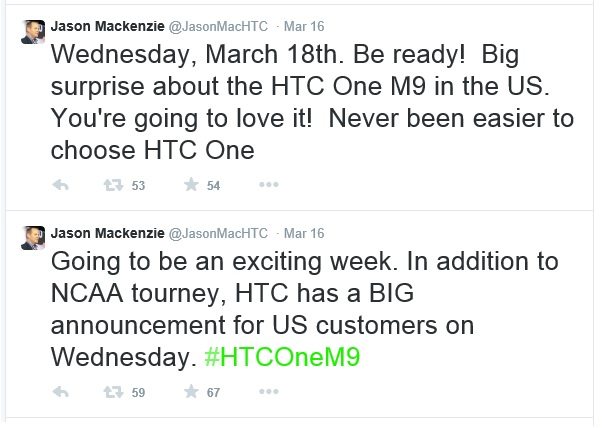 Rumors have been floating regarding a QHD screen choice for the new HTC One, which will undoubtedly appeal to lots of users. Or maybe the One M9 will have an exclusive accessory and maybe, even just a fresh trade in offer for the new phone.
But we can't be sure until the event takes place, tomorrow. If you're interested in what HTC has cooked-up, it is possible to follow live steam below.
There are still 17 hours to the demonstration and until then all we might do is ponder and think. What do you guess, tomorrow "big news" will be?