Just a couple of hours past, the HTC One M9 was seen for preorder in UK. The apparatus was recorded by the popular vendor Carphone Warehouse at GBP850, off contract and free on a GBP43.50 per month plan. That is all fair enough, but the offer is to get a piece in silver or Gun Metal Grey.
If, nevertheless, you are desiring all-gold variant, you must have to go with EE.  The unit is likely to be exclusive to the carrier and is available for GBP99.99 with monthly plan of GBP36.99. In the event you'd like it is possible to decrease the upfront price to GBP19.99 with plans beginning at GBP46.99 per month. Unfortunately, the gold One M9 can not be bought off-contract.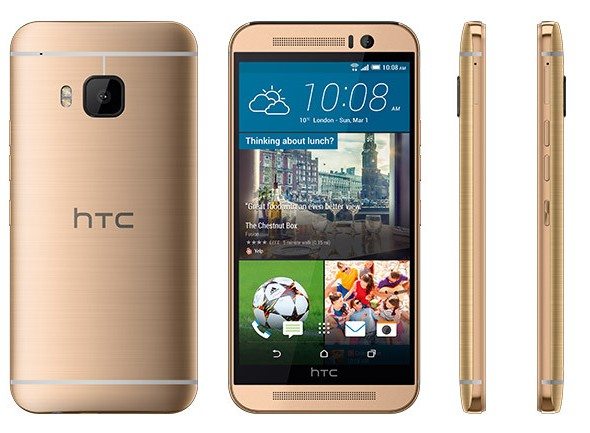 If you are not very strict for all-gold version, you can get HTC DOT View II case free of cost by placing pre-order at Carphone Warehouse.
Both vendors will start shipping the new HTC One by the end of March 2015.