After many rumors and leaked images, the HTC One A9, previously called the HTC Aero, is finally going to be unveiled. HTC has sent out the invitations for the launch event that will take place on September 29th in Kanagawa, Japan. Apart from unveiling the HTC One A9, there are rumors about HTC revealing another new smartphone, possibly the HTC Butterfly 3.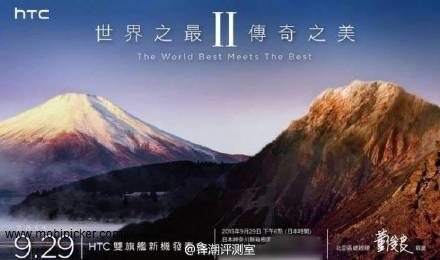 The HTC One A9 will be the new HTC flagship phone and is coming with some record-breaking features. Assisting this super-fast processor will be a 4 GB RAM. Also, the phone will have a Quad HD display with a resolution of 1440 x 2560 pixels. The primary camera of this device will support RAW photography. It will also have speed focus in its rear camera along with Optical Image Stabilisation, which is bound to up its photography game.
The 2K screen of the HTC One A9 is surely going to steal some glances, but the real deal and is the deca-core MediaTek processor, supposedly the MediaTek MT6797 chipset, which is a first in the smartphone world.
The leaked images did give us an idea about how the HTC One A9 may look like, but we really can't say if those images are genuine. However, we know that HTC has always delivered beautiful phones and is expected to do the same this time. The launch event is not far away, so we shall wait eagerly until clear all our doubts about the device are cleared!