Mo Versi, VP of product management at HTC, has previously confirmed that the unlocked HTC One M9 and One A9 would soon be upgraded to latest version of Marshmallow. As a result, the One M9 was updated to Android 6.0 earlier this week. It received two separate updates weighing in at 99MB and 1.2GB respectively.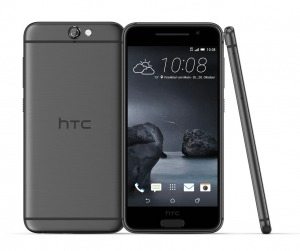 Now, based on a tweet by Mo Versi, the mid-ranged HTC One A9 is now already receiving the Android 6.0.1 Marshmallow update. You might be knowing that the One A9 was released with Android 6.0 out-of-the-box. The new update is just an incremental upgrade over the original Android 6.0 and brings bug fixes and improvements on existing features.
The new Android 6.0.1 update brings noticeable improvements for Doze, which now puts an inactive phone into a deep sleep mode and cuts off background applications. Means, the users will now notice enhanced battery life and longer standby time. The One A9 also receives more than 200 new emoji, which is the hottest search on the Google these days.
If you have not received the update notification, be patient and wait for few days as the OTA update might take a couple of days to hit all the devices. Once you get the update notification, make sure your phone's battery is charged more than 50% and you are connected to a Wi-Fi network.
Check out below Image of new emojis.