The upcoming HTC Nexus Sailfish is said to be the less powerful version of the Nexus Marlin smartphone that's going to be announced during the last months of this year and the former's leaked renders have been spotted, and they share a strikingly similarity to last year's Nexus 5X. Because there is a fingerprint sensor present at the backside of the smartphone, we'd conclude that the upcoming smartphone is going to feature a metal build, which is the cornerstone of all HTC smartphones.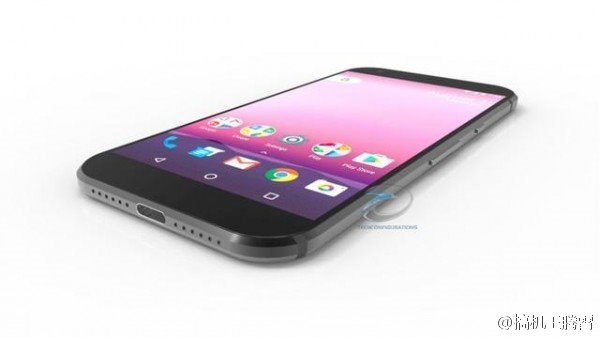 The shape and size of the smartphone all look very familiar to the Nexus 5X right down to the fingerprint scanner, which means that HTC could be taking out a few design tips from the previous version and inputting them onto its upcoming smartphone. There's also a bottom charging port, along with two speaker grills, and the charging port is going to be using a USB-C interface. It's unclear at the moment if the smartphone's USB-C interface is going to transfer data according to the USB 3.1 Gen 2 standard or Gen 1 standard, but when the time comes for testing, you'll all know the speed results.
A Snapdragon 820 is said to be part of the hardware, along with 4GB of RAM. Compared to Nexus 5X, we really need to see some better hardware upgrades, irrespective of the fact that it is running stock Android. It's quite possible that HTC Nexus Sailfish could be running Android Nougat 7.1 when it is officially launched, and could come with exclusive software features as well.
We also want to see a vast storage upgrade. 16GB in smartphones should be filed as a crime, so we could be looking at 32GB of internal memory from the base model. Since Nexus devices don't come with a microSD card slot, don't get your hopes high on the upcoming phones as well.