We all know by now that HTC is the manufacturer of this year's Nexus devices, and how one of those devices looks like (the Internet is full of Sailfish renders). Now, we got a couple of actual photos, and we must say that device is looking way better than on renders.
What you can see below are the photos first leaked on Android Police, showing the upcoming Nexus device, codenamed "Sailfish," one of (still potential) two nexus devices releasing this year.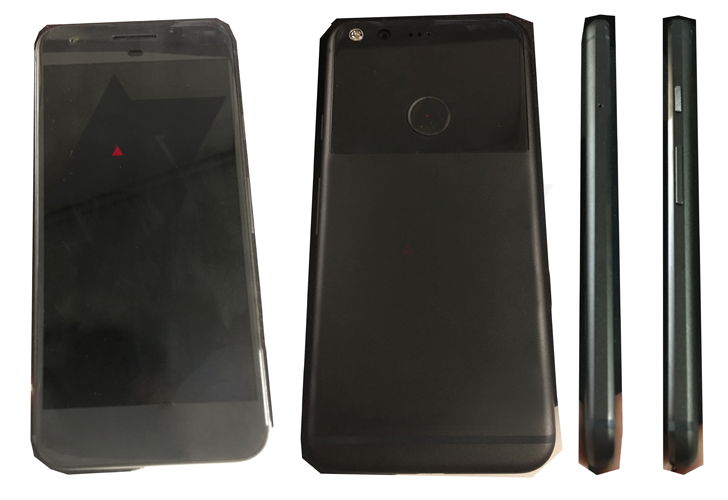 Pictured model should be the placed bellow the second one codenamed "Marlin" (similar to Nexus 5X and 6P made by LG and Huawei), both manufactured by HTC. Two models should be similar in design, but different in screen size and hardware used. The Nexus Sailfish will be an entry-level device while Marlin should play the role of flagship Nexus model for 2016.
The phone has a metal body, with a similar design to HTC 10, but without Android and Home buttons on the front, and with a different back, sporting a fingerprint sensor. The only physical keys are volume rocker and a power button.
The similarity between leaked photos and previously leaked renders tells that this is quite possibly the real deal. Another proof of images being a real deal is the picture below, surfacing on Twitter a while ago, showing Sailfish being used in the wild.
The 2016 HTC Nexus looks like a cross between the Nexus 4 & iPhone with glass and fingerprint scanner on the back. pic.twitter.com/7pm9fhszki

— pixel (@usbfl) August 14, 2016
Both devices should come sometime around the start of October, packed with the new Android 7.0 Nougat, Snapdragon processors, 4 gigs of RAM, and a choice between 32GB and 128GB of storage (Google should've thought about ditching 32GB option and going with 64 and 128 gigs), without an SD card slot, like all other Nexus devices. Sailfish should come with a 5-inch 1080p display, and a 2770mAh battery, while the bigger Marlin should pack a 5.5-inch 1440p screen along with a bigger 3450mAh battery.