We already learned the HTC Hima (One M9) would sport a 5-inch 1080p screen, similar to the One (M8), but does that mean that it is likely to be equally as big as its forerunner? Or perhaps HTC has trimmed some bezel down to make the newly apparatus smaller? Well, based on the @upleaks, HTC Hima is going to be nearly as big as the HTC One (M8).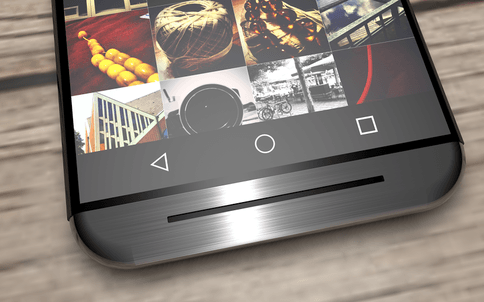 Following @upleaks, the dimensions of HTC Hima measures to 144.3×69.4×9.56mm which is almost equal to its predecessor One (M8), which is 146.36×70.6×9.35mm.  In case these measurements are not incorrect, the HTC Hima should carry dual speakers at front – but we are anticipating this anyhow.
@upleaks is also reporting some specs that Hima is supposed to make an entry with Android 5.0 Lollipop, octa-core Snapdragon 810 CPU, Sense 7.0 UI, 3 GB of RAM and a 2840 mAh battery. It is also reported that Hima should have a 20.7 Mega pixels snapper while 13 Megapixels (Or 4 MP ultrapixel) front facing camera.
The HTC Hima might be released in March 2015 and should be widely available in three colours ; silver, grey, and gold.
Why don't you check Specs Comparison of HTC Hima vs HTC One (M8)?