Codenamed "Halfbeak", HTC's much-anticipated Android smartwatch is generally believed to be the perfect chance for the Taiwanese firm to strengthen its foothold in the steadily expanding smart wear market worldwide. As the device inches toward its official launch, a new leak has surfaced online, allowing us a sneak peek into the design and overall looks of the dual-branded, Under Armour watch.
The leaked images first appeared on the Chinese social media site Weibo and they show a heart-rate monitor, Under Armour co-branding, as well as Android Wear version 1.x powering the device.
If you carefully observe the images below, you can see the pogo pins on the back and a display with 360 x 360p resolution which is slightly higher than the Moto 360 V2 display, but lower compared to that on the Huawei Watch.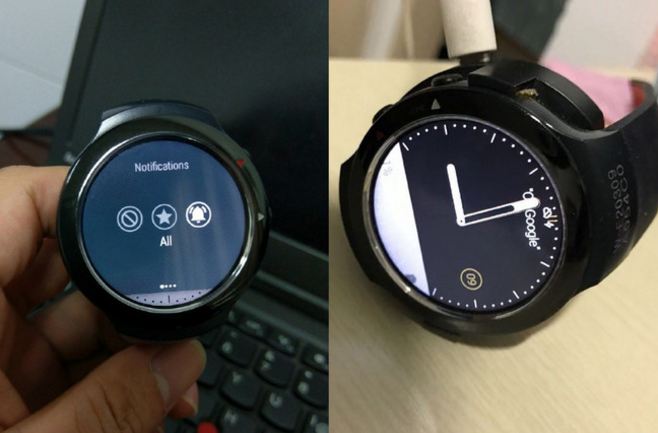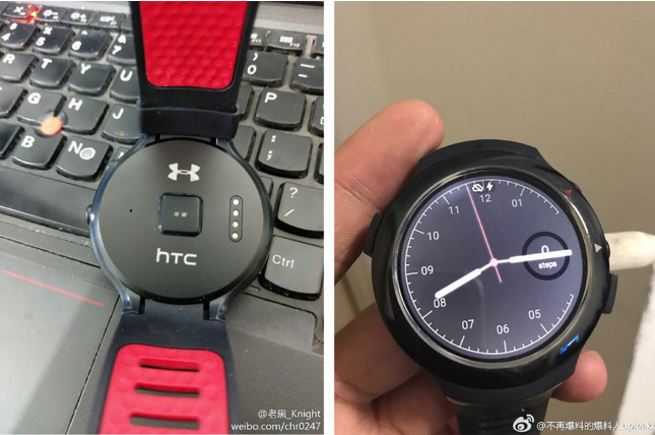 The details regarding other specs and features are still unclear, so is the release date. However, odds are high HTC will choose the forthcoming Mobile World Congress (MWC) 2017 in Barcelona to announce HTC Halfbeak officially. After all, if HTC wants to tap into the increasing popularity of smartwatch without further delay, MWC seems like a pretty formidable platform to launch Halfbeak.
Those of you looking for a brand spanking new Android Wear smartwatch focused on health and fitness (an assumption based on the Under Armour branding), we think it might be worth the patience to wait and see how HTC plans to woo you in about a month from now.
Would you consider buying the HTC Halfbeak if it was to come with more or less the same set of specs as rumors suggest? Do you think HTC stands any chance against the already established players such as Apple in the smart wear market? Let us know in the comments below.
[Source]