HTC was once a brand that boasted of a huge customer base thanks to its flawless design and performance. They even had Beats headphones that came along with the phone and that was a time when they were looking at the top spot in the smartphone industry. But somewhere along the line they started losing their way and are trying to get back in business with three new phone launches and that too with a unique feature as part of their HTC Desire series.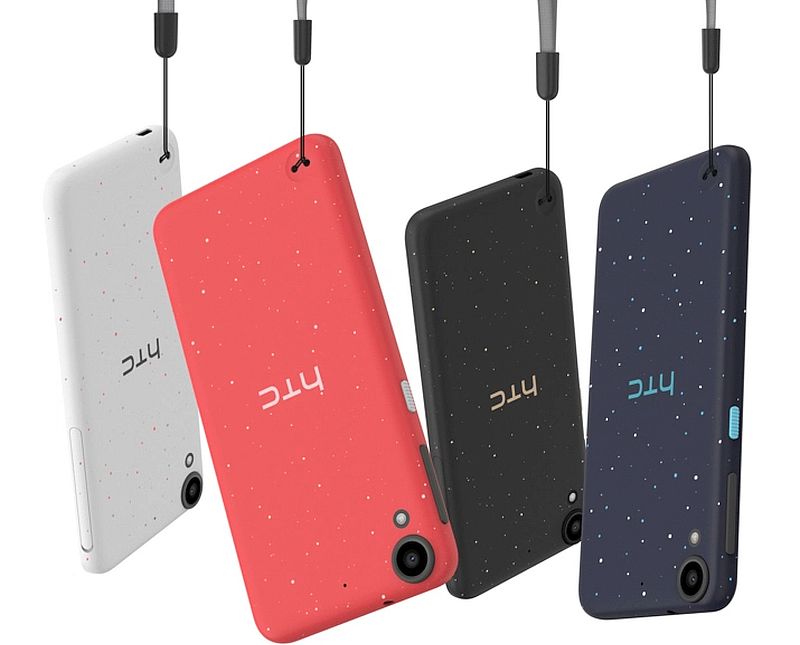 HTC Desire 825 is a certified Hi-Res Audio phone and comes with a Hi-Res headset. The phone supports BoomSound with Dolby Audio. It even has stereo speakers and this phone will be cheered on by audio fanatics. But the good news ends there. It has a 5.5inch display with a low resolution of 1280×720 pixels and an old Snapdragon 400 32-bit quad core processor. There is 2GB of RAM and 16 GB of expandable storage. There is a 13 megapixel rear camera and a 5 megapixel front camera which is capable of putting on virtual makeup to make your selfies perfect.
The HTC Desire 825 will be released in dual-sim and single-sim variants depending on the region. The battery is also pretty basic at 2700mAh. HTC Desire 825 has a unique back cover with a speckled finish which has been created through a micro splash process. For further customization, users can get hold of new covers with the speckles in different colors.
The next phone that was launched is the HTC Desire 630. It is pretty much same as the Desire 820 and comes with the same audio tech and cameras. It also has the same Snapdragon 400 processor along with 2GB of RAM and 16 GB of internal storage. The screen is smaller at 5 inches and the resolution is the same. But it supports only single band Wi-Fi, comes in only dual-sim variant and a smaller battery at 2200mAh. The speckled back is maintained in this phone too.
The last one is the HTC Desire 530 which is a toned down version of the Desire 630. It doesn't have the speckled back panel but has a uniquely painted exterior. It comes with a Snapdragon 200 quad-core processor with 1.5 GB of RAM. Storage is the same as in the previous phones and is expandable. The camera at the rear has been brought down to 8 MP, but the front camera is the same. The 5-inch display has a resolution of 1280×720 pixels. HTC Desire 530 doesn't have the Hi-Res audio certification and doesn't come with the Hi-Res headset. It has stereo speakers, though.
The three new HTC Desire smartphones will be up for grabs by March, but the prices have not yet been revealed.