While some say that the smartphone market has slowed down quite a lot, we can't really ignore that the competition is getting tougher with time. Many smaller manufacturers like Xiaomi have experienced exceptional growth in the last few years. Samsung and Apple have managed to hold their grounds firmly as the top players in the market. However, there are some companies who have been slipping down the ladders and are finding it very hard to make a comeback. The biggest example? We all know what happened with HTC.
Now don't get me wrong. HTC makes really great flagship phones of unbeatable quality with all the features you could expect from a flagship. And that's where the problem is. There's no element of surprise, nothing unexpected, nothing new or innovative to get excited about. The HTC 10 is a great smartphone, but it's too late for the current market, and that's why it didn't work any wonders. But everyone gets another chance, and HTC is all set to review its market with the upcoming flagship- HTC 11.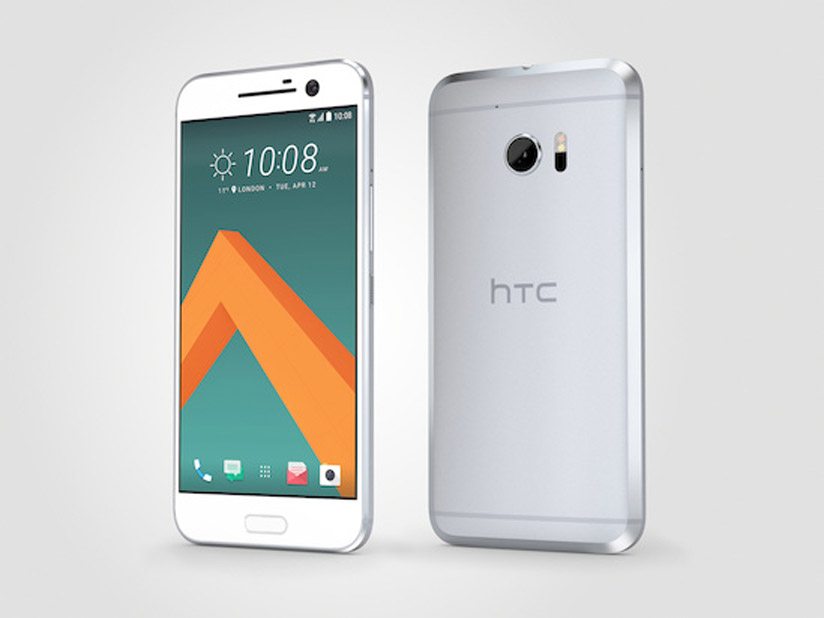 HTC 11 Release Date
According to a new Gamenguide report, the HTC 11 launch will happen sometime in mid-2017. The company had launched its current flagship, the HTC 10, in April this year. The same is being expected for the next flagship release, so we can expect the HTC 11 release to happen in or around April 2017. Of course, we'll have to wait for more leaks and official hints for the exact date or timeframe for the launch.
If you ask me, April next year is both a good and a bad time for HTC to launch its new flagship. If the phone turns out to be really innovative, it will eat into the sales of Samsung's Galaxy S8 that is expected to be launched in February or March next year. But if it isn't any better than the HTC 10 in terms of exciting features, then it will be simply late to the party just like always.
HTC 11 Price
Speculations say that the HTC 11 will be packed to the brim with power and innovative features. If that's true, then HTC will definitely price it in the iPhone and Galaxy S segment and people will still buy the HTC 11. While we cannot expect anything less than a premium price tag for the flagship HTC 11, we just hope HTC doesn't price it like the Google Pixel- in level with the latest iPhone. That will only help Apple in the long run.
A Yibada report suggests that the HTC 11 will be priced somewhere around $750. If HTC manages to apply this price tag to the 11, it will definitely give the company an upper hand. $750 for the HTC 11 is not bad at all considering that the Galaxy S7 Edge costs more.
HTC 11 Features and Specifications
As I mentioned earlier, HTC will have to make the HTC 11 more different and innovative than any of its earlier flagships. The phone will have to have the latest features and gimmicks to convince buyers to shell out upwards of $700 for it. More than the latest Qualcomm flagship chipset and a lot of RAM, the HTC 11 needs to come up with trending features like native VR support, ultrasonic fingerprint sensor, dual cameras, and other smart features.
And rumors suggest that the HTC 11 will most probably meet expectations this time. As reported by TechTimes, the phone could come with IP-67 certification, making it dustproof and waterproof. When you're paying a premium price, you can obviously expect a phone that will not conk off just because it fell a few feet deep in water. It is also being said that the device will get a larger 4000mAh battery and USB-C , which is always a welcome and a much-needed improvement.
The HTC 11 is expected to get a great 8MP front camera for awesome selfies. There might be 12MP dual cameras at the back, and that will really help HTC attract buyers who are looking for the best "value-for-money flagship phone". Apart from that, rumors also suggest a 5.5-inch 2K AMOLED display, and HTC might use a curved display this time. There will be Snapdragon 830 and up to 6GB of RAM, which is more than enough even for a top-of-the-line smartphone. An advanced fingerprint sensor and BoomSound speakers are also expected.
As for the design, we don't really know what to expect from HTC this time. HTC 10 followed the same design as its predecessor, and even though it's a great design, it's not going to work anymore. HTC fans are hoping for something fresh, a completely new design that looks premium from every edge.
That's all we can say about the HTC 11 right now. Of course, all these are just rumors, so we suggest you take them with a grain of salt. But leaks will start pouring in soon, so we'll have a lot to talk about in a couple of months. Till then, stay tuned for more updates.