The Taiwanese smartphone maker HTC unveiled its 2016 flagship HTC 10 yesterday. Fans are already very excited about the device and just can't wait to get their hands on this gorgeous beast. But there is a slight glitch as the 10 won't be released in many parts of the world.
Instead of releasing the 10, HTC is releasing a slightly toned down version of the 10, with almost same specs in these regions. The device has been dubbed as HTC 10 Lifestyle.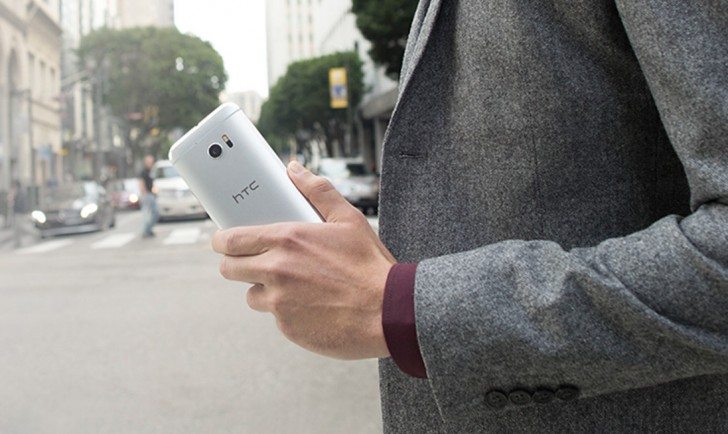 The major difference between the HTC 10 and the HTC 10 Lifestyle is the processor. While the 10 is powered by a Qualcomm Snapdragon 820 chipset, the 10 Lifestyle is powered by a Qualcomm Snapdragon 656 chipset, the same chipset which has been seen in some LG G5 variants.
However, this isn't the only downgrade as the RAM has also seen a blow and has been reduced to 3 GB from 4 GB. The LTE speed has also been downgraded, thanks to the chipset. HTC 10 supports Cat.9 (450Mbps down, 50Mbps up) while the 10 Lifestyle features Cat.6 (300Mbps/50Mbps).
Thankfully, rest of the specs remain same. It means that the HTC 10 Lifestyle will sport the same gorgeous 5.2-inch QHD Super LCD 5 display, the amazing 12 ultra-pixel rear shooter with f/1.8 aperture and 1.55-micron pixel size. The 5 ultra-pixel secondary camera with OIS will also be there.
The 10 Lifestyle measures 145.9 x 71.9 x 9.0mm and weighs 161g which is identical to that of the HTC 10, hence we can expect the same 3,000mAh battery with Quick Charge 3.0 and the famous BoomSound speakers should also be present there.
We still don't have a list of the countries and regions where this variant will be shipped, however, it has been confirmed that Indian market will get this variant. HTC did almost something similar with the HTC One M9 when it released the HTC One M9+ in India and some other regions. Fans are sure to get disheartened a bit. Let us know what you think of this move by HTC below.