You already know that Twitter has finally got stickers, and these Twitter Stickers will definitely give more options to the users for expressing themselves. You can add Twitter stickers to photos to display your feelings more easily, and there's a huge library of stickers to choose from. Even the popular emojis are included in it.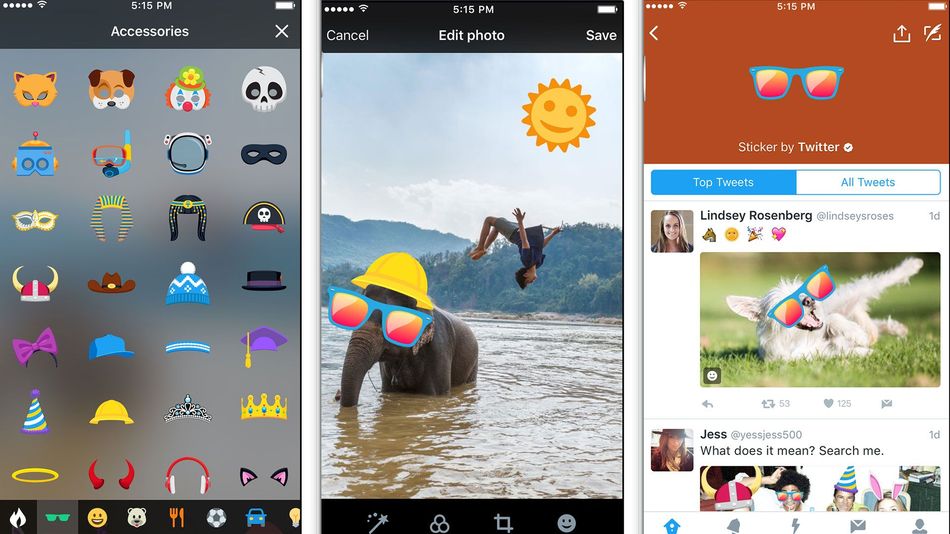 With the new Twitter Stickers, you can convey your feeling, support a cause, follow a hashtag trend, or just separate yourself from the crowd. When you add a Twitter Sticker to your photo, it makes your posts easily searchable in your timeline by searching for posts with the same sticker. So yes, it's basically a visual hashtag too.
So unlike other social media sites and apps, the new stickers in Twitter are not only fun but also help you reach a whole new audience. Don't know how to use Twitter Stickers? Just go through the simple guide below.
How to Use Twitter Stickers
Open the Twitter app in your Android or iOS device and compose a Tweet, which you can do by tapping the square icon with a quill inside it.
Now add a photo to the tweet. Just tap on the Camera icon and choose an image to upload, or you can tap the camera icon again to snap a new photo.
Once you choose the photo, just tap on the sticker icon that is the smiley face icon. Now browse through the available Twitter Stickers and tap on the sticker you want to use.
The sticker will now appear on the photo and can be moved around by tapping and holding on it.
You also have to option to rotate Twitter Stickers. All you have to do is place two fingers on either corners of the stick and turn them anti-clockwise or clockwise. To resize the sticker, use the pinch-to-zoom method.
If you want to remove/delete a Twitter sticker, just tap and hold on the sticker and drag it to the bottom of the screen and leave it right inside the Trash Can icon that appears.
If you don't see the Twitter stickers feature, update your Twitter app. Check out the #Stickers hashtag for more information about Twitter stickers.